Riding Fosjoas V6 can be great fun
Source:Fosjoas begin Time: 2015-05-18
Abstract: The Fosjoas V6, as the first generation of the self-balancing electric unicycle, is sturdy and very well made. Riding the Fosjoas V6 can be great fun as long as you can invest your minimum time learning it.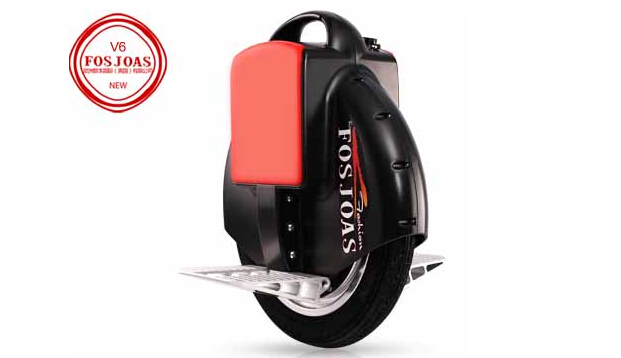 The Fosjoas V6 is sturdy and very well made. It's small in size but according to the manual the maximum distance range can be amazingly up to 23km. I was excited to have a try but only to find that learning to ride was more of a challenge than the YouTube videos would have you believe. Riding could be great fun, but the first time I left a smooth surface, I immediately felt a loss of control. For a starter like me, riding on any surface that is not smooth could be a challenge until you become very proficient. I'm still practicing now. It seems I'm getting better in keeping my balance while turning. Presently, I probably won't be riding it to work on crowded streets or sidewalks, as doing so would pose a significant danger to myself and others. Maybe I'll consider making Fosjoas V6 as my commute transporter when I become a seasoned expert with it.
The Fosjoas V6 electric unicycle is the first generation of Fosjoas self-balancing electric unicycle. It's equipped with an intelligent balance system called the gyro-stabilized system. The gyro sensors are highly accurate that they can detect the forward and backward tilt and instruct the engine to compensate for the balance by rotating the Fosjoas V6 to keep the wheel stable. Intrigued by this smart device, I bought one from a local agent.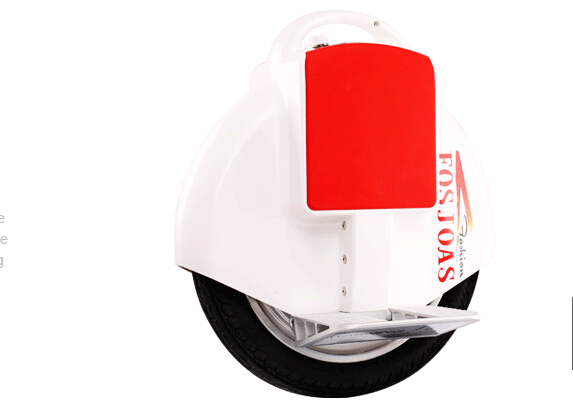 My advice to beginners is that be prepared for some spills when learning. Fall down from the device is almost unavoidable, so definitely wear a bicycle helmet and protective gear on your elbows, knees, wrists, and hands. To minimize property damage and injury to yourself and others, learn to ride (with the training wheels attached) in a wide-open, perfectly smooth area. If possible, have a friend hold on to your waist from behind to help steady you. Take special note that the Fosjoas V6 is a real "attention getter" in any public place, so take that into consideration when choosing your learning area, as the last thing you're going to want or need is an audience!