Through three-year-long application, FOSJOAS gains a gigantic success and colossal honour and wins its day. Being a world-renowned scooter-maker, FOSJOAS has become a prominent firm, both industrywide and worldwide. Sticking to the triple principle: innovative, eco-friendly and user-friendly, FOSJOAS has unveiled some series of scooters by sequence, overwhelmingly dominating the current sector of the self-balancing scooter. These series are overall classified into two types: single-wheeled model and twin-wheeled model. The twin-wheeled model, i.e. V3, V5 and V8, inherits the classic elements from X-series and introduces a brand new two-wheeled structure, ensuring its balance and enhancing ease of use. S-series, acting as the latest one, reaches the climax of FOSJOAS design and technology. Hence, it is naturally hailed as the ultimate of FOSJOAS scooters.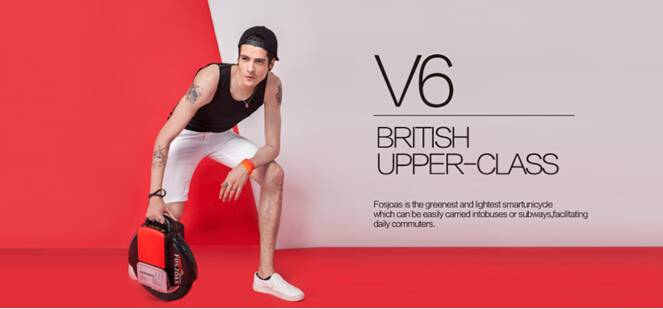 A couple of years ago, FOSJOAS got its first try-out of design notion in V6, and made a splash. Following this successful momentum, years passing, scooter enthusiasts are still obsessed by the model of V6. Although the structure of single wheel might scare away some tyros, its agility takes some beating in all lines of FOSJOAS. Almost all veteran scooter enthusiasts willingly opt for V6 to show their thrilling skills of riding scooter. They tend to display their fancy tricks in the streets or squares before pedestrian, like turning circles, sitting on it while rolling, standing upside down and even pushing a car while standing on it. In another word, the single-wheeled structure better set off their fancy tricks. In a word, V6 is especially for veterans and others for tyros.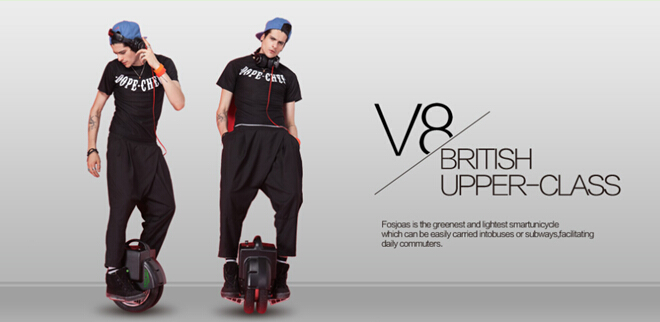 Based on the V6, FOSJOAS released a twin-wheeled scooter, Q-series. Q-series inherits the exterior design from V6. However, FOSJOAS gave a ground-breaking tweak to the wheel structure. The single-wheeled structure was transformed into the twin-wheeled one. The twin-wheeled structure contributes to keeping balance and seems more user-friendly. Therefore, V3, V5 and V8 become the favourite of tyros.
All of these models share the same character of being eco-friendly. When FOSJOAS self-balancing cruises on the way, it produces no emission. It perfectly serves the purpose of protecting environment and low carbon. Believably, FOSJOAS will go far.
For more information about these models, welcome to visit FOSJOAS's official website: www.FOSJOAS.com