Fosjoas V8, the Twin-wheel Electric Unicycle That Comes from the Future
Fosjoas Technology Co., Ltd was founded by UK Moben Global Inc. in 2010. In accordance with the pragmatic style of Moben Global Inc. and supported by a competitive tech team, Moben Technology Co., Ltd launched its first electric unicycle product, which soon became a best-seller and was well-received among customers. With 3 years of arduous effort, Fosjoas Technology has successfully developed the first electric unicycle product and holds over 100 patents and intellectual properties.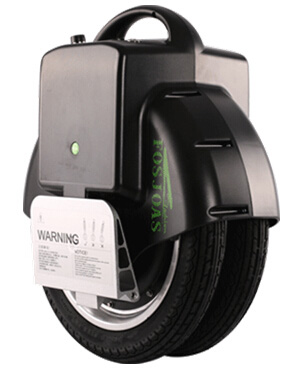 The Fosjoas V8 is a twin-wheel self-balancing electric unicycle. It boasts of the futuristic concept many of its outstanding features. The new motor of the Fosjoas V8 is geared with an advanced electric motors. It is super quiet with lower energy consumption and enhanced energy efficiency. The new motor has increased the operating power by 50% compared with the previous generation.
The Fosjoas V8 comes with an advanced Lithium battery that not only has a remarkable battery performance, but also is eco-friendly. The recycle number of the battery can reach 1000-3000 times and the life is 3.8 times than the ordinary lithium battery. The Fosjoas V8 is capable of almost 30 miles on a single battery charge!
The Fosjoas V8 is small in size with just 13.7kg. It is easy for you to carry it anywhere, such as in subway or to your office.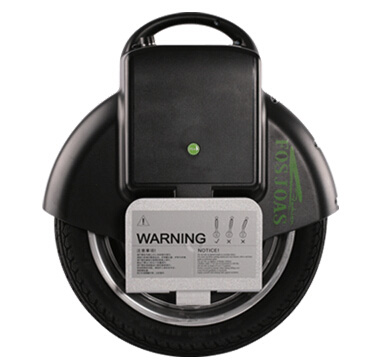 In addition, the Fosjoas V8 has an upgraded precaution system. When the Fosjoas V8 tilts at over 45 degree sideways, e.g. when it turns over, the control system will activate tilting protection. The motor will stall immediately to prevent injuries. The Fosjoas V8 sets a maximum speed. When speed exceeds 12km/h, the front end of the foot platform will rise gradually and when the speed exceeds 16km.h, the foot platform will stop you inclining further to accelerate. When power level falls lower than 15%, all four lights will blink and the buzzer will beep. The front end of the pedal will rise to force you to decelerate and eventually stop.
The Fosjoas V8 is fun and is the future transportation for commute.