Fosjoas V5, Amaze at First Glance
Source:fosjoas begin Time: 2015-04-07
Fosjoas is a leading brand producing self-balancing electric unicycles. Fosjoas V5 is the newly released model won immediate praise of customers since its debut. Fosjoas V5 is a twin-wheeled unicycle in a sense that the two wheels are placed adjacently to each other enabling a more stable riding experience for users.
Fosjoas V5 excels in the marvelous maneuverability and stylish design. As the latest model in Fosjoas family, the Fosjoas V5 is adored by Fosjoas fans with its upgraded gyro-sensors and controlling system. Moreover, the chassis of the Fosjoas V5 has been redesigned with a streamlined look. The silicone paddings on both sides of the vehicle can provide a comfortable feeling and protect rider's calves from getting bruised. The polymer nano-plastic casing is very durable and won't get scratched up even it often gets fallen over. Good design coupled with high-tech casing materials makes Fosjoas V5 an optimal choice for self-balance scooter lovers and gadget freaks.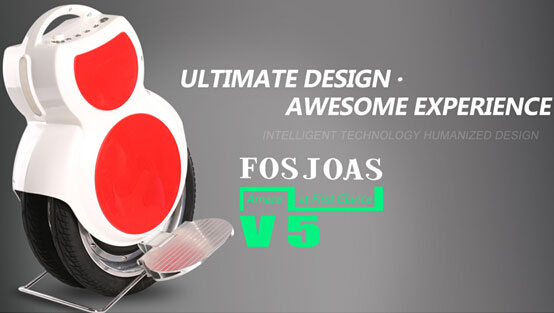 Fosjoas V5 provides wheelers with an awesome riding experience largely due to its advanced inner parts. The motor of Fosjoas V5 is powerful and designed to be super quiet and energy-efficient. In addition, it is powered by a Sony Li-ion battery that enables an average range of seven miles for a single charge. The battery can be recharged for over 1800 times. Highly re-chargeable as it is, the battery used by Fosjoas is extremely reliable and can guarantee your safety. You never have to worry about it getting on fire or explosion as some inferior batteries prevalently used in the personal transport market.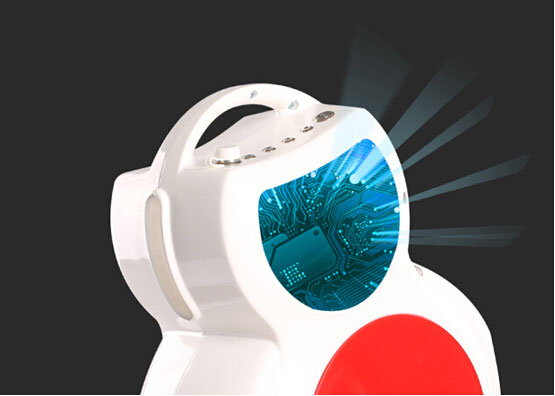 The Fosjoas V5 is easy to control. Riders steer the wheel simply by tilting forward and backward of the body to gain direction and speed. This steering style means that riders are hands-free and can pick something or walk dogs when gliding on the wheel.
Compared to traditional vehicles, Fosjoas V5 is way more convenient fun. What's more, it's eco-friendly and portable. You can carry it everywhere without worrying about it getting lost or stolen. Actually, Fosjoas V5 is an ordained best-seller since its debut, thanks to its stylish design and preeminent performance. You'll be amazed by the Fosjoas V5 with first glance.