A joint creation by industrial
designers across the world
Ergonomic design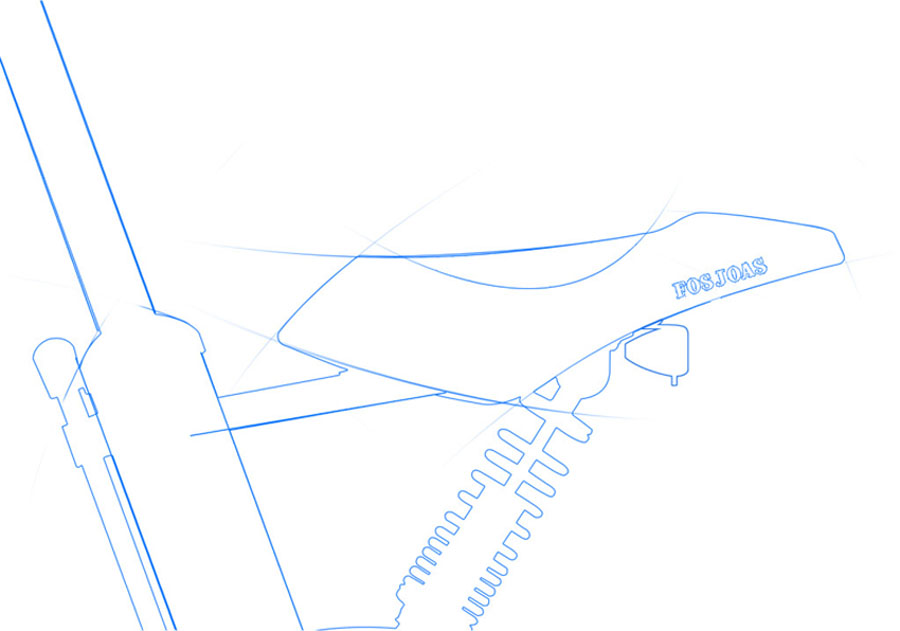 Original hydraulic suspension
One million times of trial tests
Shock absorption on bumpy roads and speed control when going downhill to protect users
Original automatic
steering-sensor system
Iridescent light gives you full personality pulse notification light
ensures a safe night riding
520WH Samsung lithium battery
World top lithium battery inside
Parallel lithium batteries of 2600mAh, with power 5 times of traditional lead acid battery.Each battery core equipped with PTC for current and tempeture protection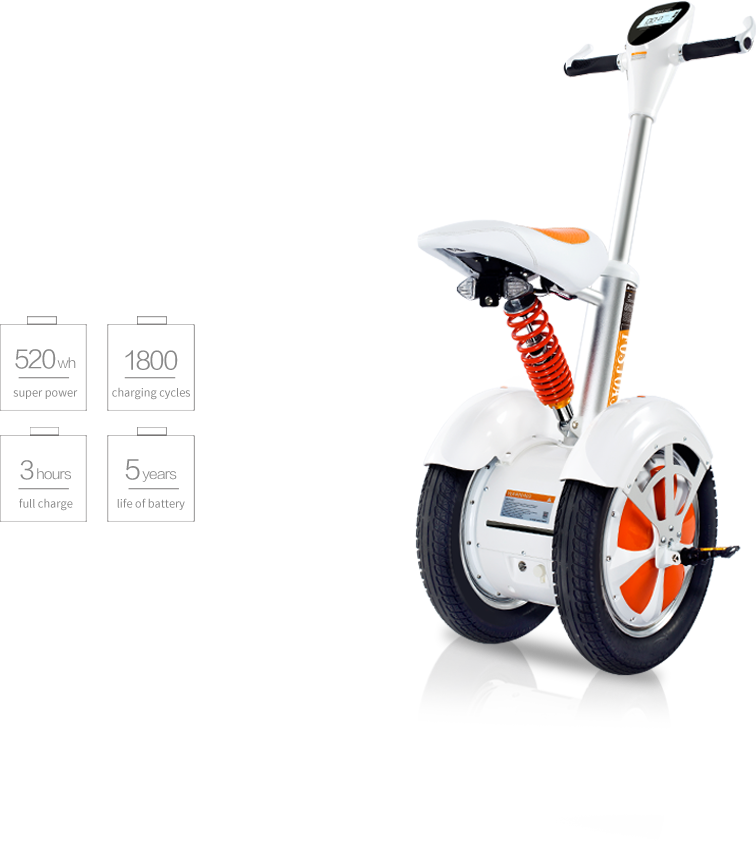 Six-fold protection of battery pack
Comprehensive protection
Over-discharge protection

Effectively avoid battery damage caused by over-discharge.

Overcharge protection

Effectively avoid battery damage caused by overcharge.

Short circuit protection

Employ active protection technology to avoid mainboard and battery damage caused by short circuit.

Overcurrent protection

Intelligent real-time detection of in-out current and automatic power cut in case of overpower.

Temperature protection

Use thermistor and temperature control system to ensure a safe temperature range for the battery.

Battery equalization

Special electronic technique is applied to minimize single voltage deviation and raise battery efficiency.
The electronic brake system
Braking is achieved through electric control instead of mechanical drive, making the braking instant, accurate and safe.
0.5s
Stopping
response time
Intelligent manipulation by back-and forth-leaning
Controlled by user's body inclination,
K3 features a quick reaction time of 0.03s, fine-tuned for instantaneous and intuitive control.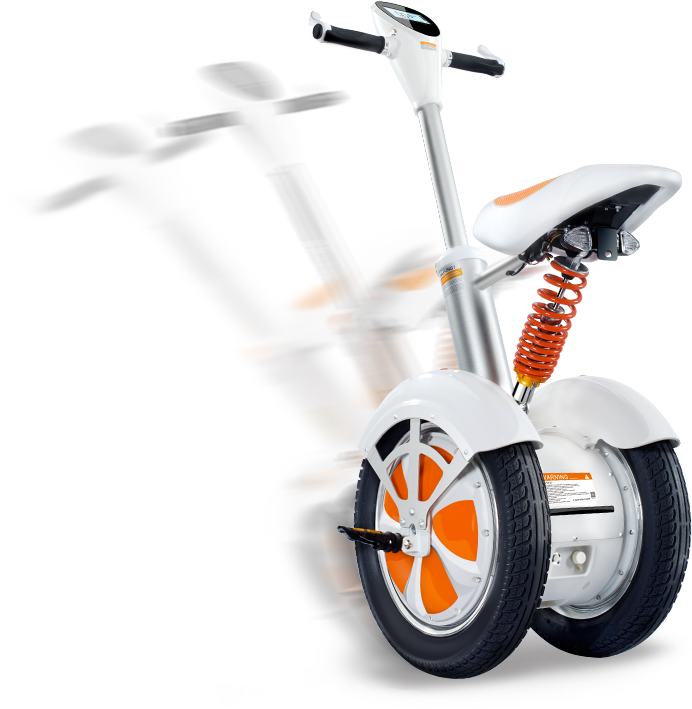 Exclusive Maglev Motor
Powerful and quiet
The latest maglev technology applied in motor enables a non-bearing and non-radial load design so that a wearing part is omitted. In other words, the motor is more durable.
IP56 Waterproof Standard
FOSJOAS K3 with full seal design, safe trip in rainy days
Phone APP
Connect your scooter into your world
check scooter information anytime and anywhere, scooter positioning and anti-theft alarm 24 hours
Comfortable handlebar
Easier control and safer riding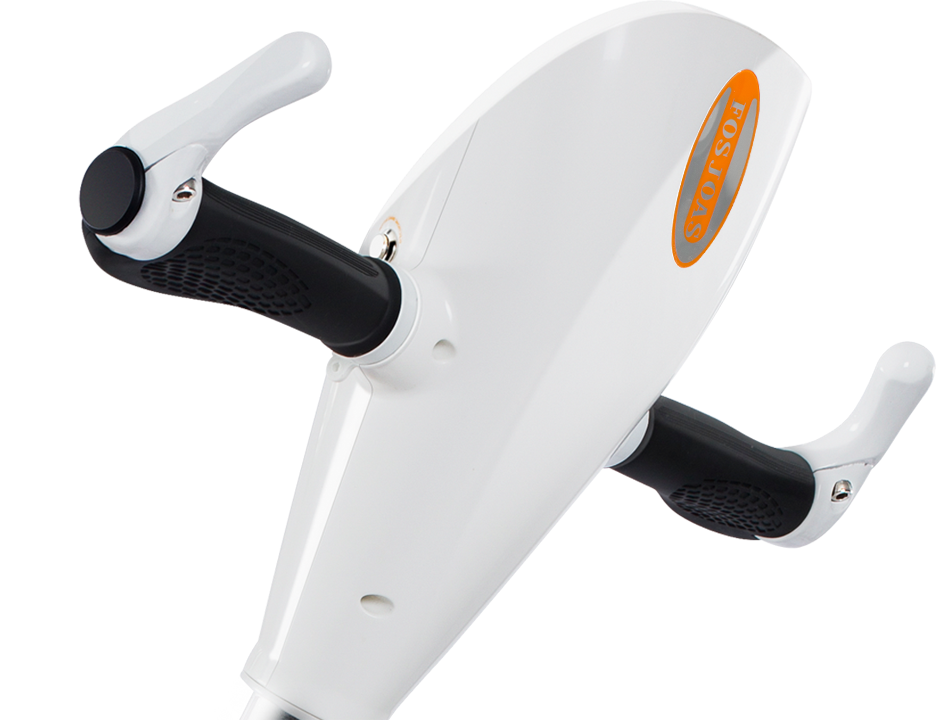 Large display screen, overall look at data
The dedicated LCD panel makes for a perfect riding and gives a overall information about the scooter condition.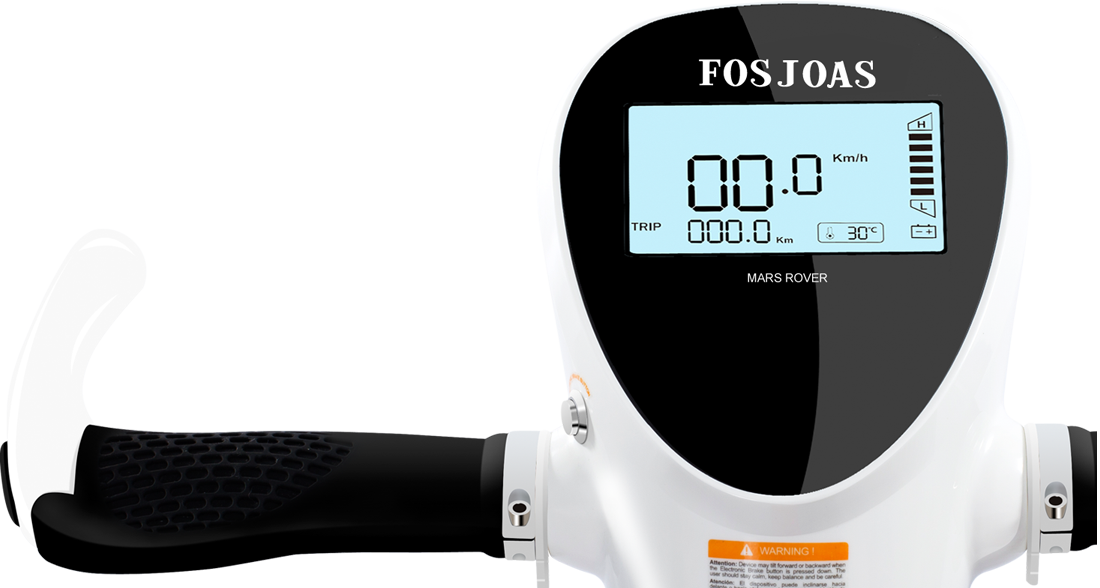 Cheng Shin Tyre
16-inch hubthreaded tyre strong and safe grip
Four-fold protections
To safeguard your every riding
Speed limit protection, low battery protection, tilting protection,
safety protection, beep alert to minimize the risk of potential injury caused by improper use

Speed limit protection
To avoid falling over caused by speeding, Fosjoas sets the rated riding speed to 12km/h. Once exceeding the rated speed, the front end of the pedal will start to rise gradually to prevent further acceleration. When the speed reaches 16km/h, the pedal can rise to an angle of 10 degrees in which the rider can hardly lean forward to make acceleration.

Low battery protection
When the battery level lowers to 15%, all the four LED lights will blink and the buzzer will beep while the front end of each pedal will start to rise to force you to decelerate till stop. At this moment, please do not try to ride again so as to avoid falling over when the battery dies out.

Tilting protection
When the tilting angle of the vehicle is more than 45 degrees, e.g. when Fosjoas turns over, the tilting protection will be activated and the motor will stall immediately to prevent injuries.

Safety protection
When the power level falls lower than 15%, all four LED lights will blink and the buzzer will beep. When the tilting protection is activated, the buzzer will launch long beeps and the LED indicator on the power button will flash continuously.
E.T. Scooter
Take the lead in the
intelligent technology
Light and thin magnesium aluminum alloy frame Sturdy, polished, scratch-proof and colourfast shell made of nano mixed materials The tone of white and orange represents sporty and joyful elements. Premium quality and trendy design make you stylish.
Top standand

Maglev
Motor
Samsung battery
Intelligent CPU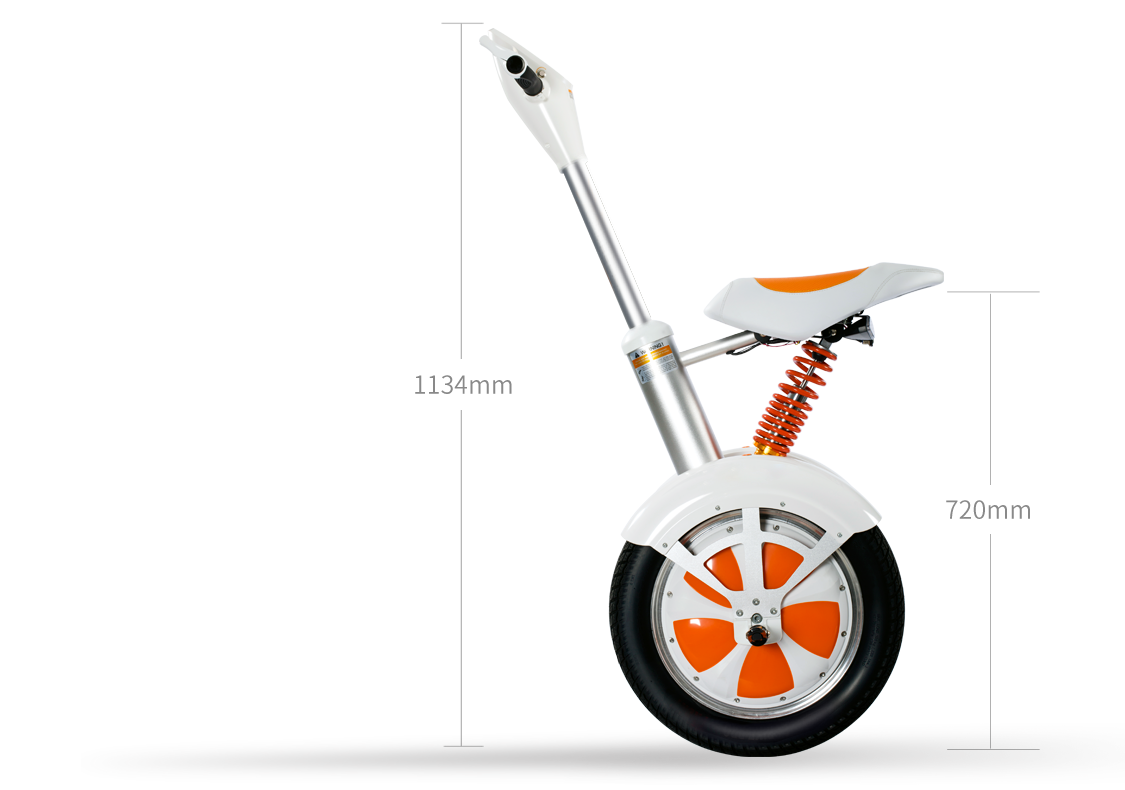 Model:
K3
Max. Load:
120kg
Size:
H1134m *720mm *438mm
Max. Speed:
~17km/h
Weight:
34kg
Max. Climbing Angel:
~15°
Charge Voltage:
AC220V50-60Hz
Display Panel:
Battery/Mileage/Speed/Interior
Temperature/Headlights Indication
Charge Time:
520Wh: about 180min
Tire Size:
16in
Working Temperature:
-10℃~40℃
Platform Height:
247mm