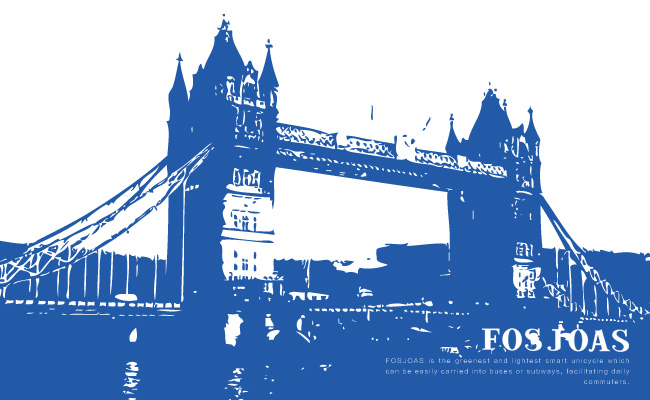 Introduction
Fosjoas Technology Co.,Ltd was founded by UK Moben Global Inc. in 2010. In accordance with the pragmatic style of Moben Global Inc. and supported by a competitive tech team, Moben Technology Co.,Ltd launched its first electric unicycle product, which soon became a best-seller and was well-received among customers. Consequently Moben Technology Co.,Ltd will be dedicated to developing cutting-edge transport means as well as better user experience.
Team
Fosjoas Technology Co.,Ltd aggregates software and hardware research, manufacturing and sales system with our core R&D team of 20-plus members coming from the U.K, Germany and the U.S and rich in experiences of advanced green transport means. Through 3 years of arduous effort, our team has successfully developed the first electric unicycle product and holds over 100 patents and intellectual properties to our name currently.
Our Product
Thanks to a detailed global market research, our products have avoided the defects of similar products and taken a leading position on certain fields, e.g, the ranger per charge is 1.5 times farther than that of other brands and a latest gear motor is engineered to power the unit. We'll focus on the development of lighter, smaller and fresher products to realize customers' anticipation and optimize users experience. Our products are currently applied to various sections including personal transport tool, work inspection, exhibition and police patroll, golf cart, transport means for large gymnasiums, recreations and car-mounted alternative transport.
Our Vision
Innovation for Your Experience
Relentless Pursuit for the Better
Cost Innovation Goes with Technology Innovation
Explore New Frontiers to Benefit Everyone
Brand Essence
Premium Quality, Advanced Technology, Innovation, Globalization, Corporate Responsibility
Create Fresh Gliding Experience
Create Fresh Gliding Experience Fosjoas is dedicated to developing the most appropriate means to facilitate daily commuting with latest technology, which will be carried through our new product lines. We appreciate and encourage our delighted customers sharing their using experience and personal tricks with friends and value their kindly advices and suggestions for continuous improvement of our products.
Core Concept
Honesty: Our words matches with deeds.
Modesty: Always keep our feet on the ground and heads low.
Simplicity: Simplify our products for better comprehension and users experience.
Vigor: Dare to face challenge and take action.
Innovation: Embrace the ever-changing world and explore the unknown future with one step ahead of competitors.