Fosjoas 2014:Anytime,Anywhere,At Will
Are you still spending hours getting stuck in surging crowds and traffic everyday? Trendy Fosjoas riders are weaving through crowds without effort! Fosjoas electric scooter features modern design, portability and zero-emission, which prevails in the international intelligent transport aid market and has become the annual best-received product.

Build-in Intelligent System
The invisible patron answers your call anytime. Fuzzy Algorithm + Aviation Altitude Control Technique escort your way and ensure safety riding experience.Real-Time Motor Monitoring maintains balance on turns and slopes to ensure easier steering experience.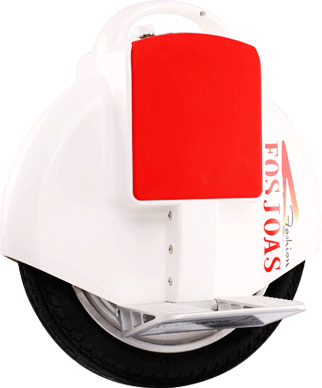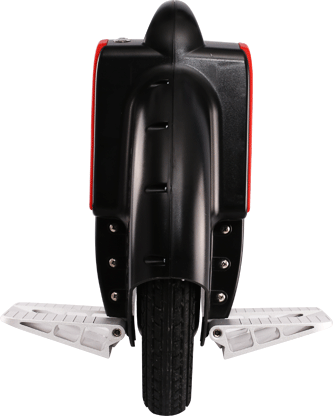 Original Japan-Made

Lithium Battery Core
Fosjoas battery featurs numerous recharge times, 3.8 times life expectancy and 2.9 times duration of ordinary lithium batteries. Just ride along without worrying about safety or battery burning or explosion.
88.8Wh/132Wh

88.8Wh/132Wh
Super Fast Charging – Charging time plummets with a top charger.
Charge Time
88.8Wh: 60 min.
132Wh: 90 min.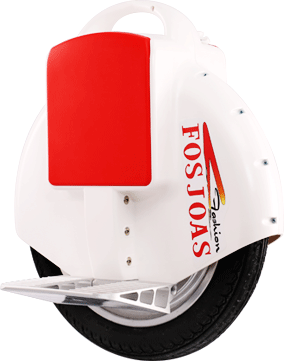 Simple Control Panel
①Power switch
②LED display panel
③Charging dust plug
Note: The LED indicators will be off one by one as power level drops.

Original Japan-Made

Battery Core
FOSJOAS Build-in intelligent balancing chip to maintain longitude balance.Fuzzy Algorithm + Aviation Altitude Control Technique, Escort your way by our intelligent protection system.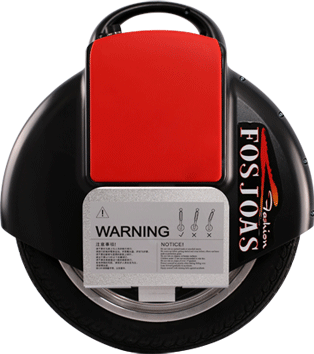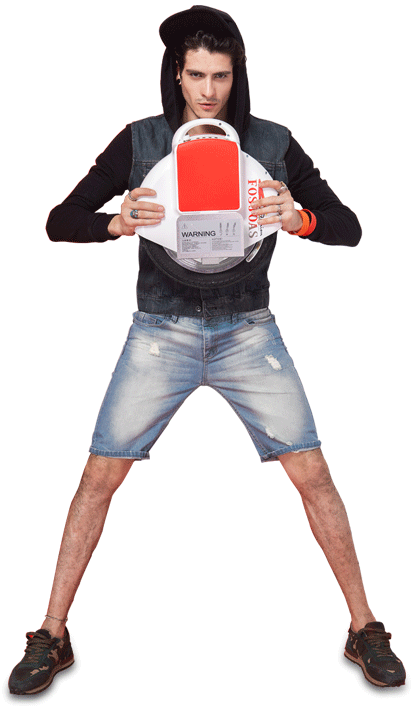 Invincible Potent Power
FOSJOAS V6 can be controlled by your body movements, e.g. lean forward to accelerate and move forward, lean backward to decelerate and brake.
Max. Speed 18km/h
Wave Goodbye to traffic jams as V6's maximum speed running up to 18km/h. V6 saves your time by 400%.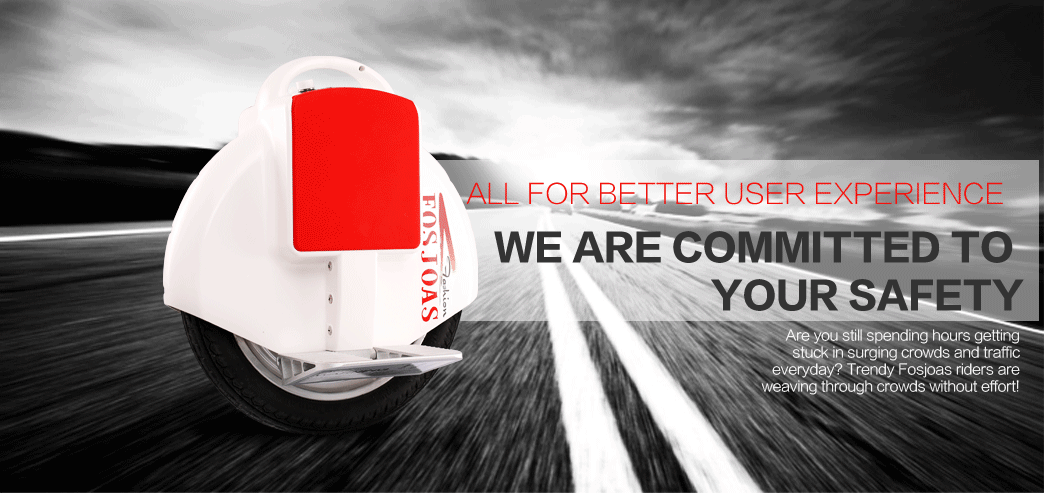 Ultra-Powerful Motor, Mag-Lev &

Ultra-Quiet
Magnetic Levitation Motor is the latest technology, which replaces the bearing with magnetic suspension for longer life expectancy.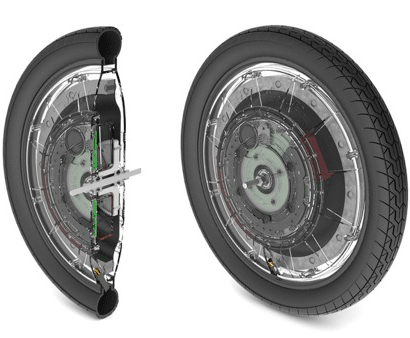 Latest Hi-tech PC Material
High Resilience Flame Retardant Abrasion Resistance Oxidation Resistance

Aviation Aluminum

Pedal
High Strength Ultra-Widened Suit Your Feet Facilitate Your Riding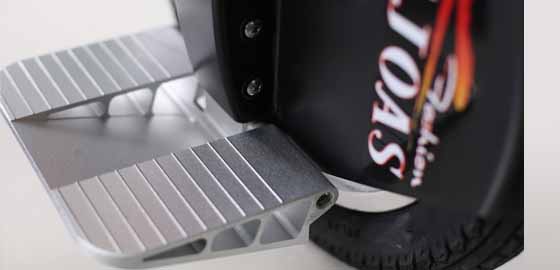 Optimum Safety Measures
Alert beeps when safety measures are activated.
To prevent injuries caused by speeding,
FOSJOAS
sets a maximum speed. When the speed exceeds 12km/h, the front end of the pedal will rise gradually and when the speed exceeds 16km/h, the pedal will pose a 10° angle to the leveling surface, which stop you from inclining further to accelerate.
When FOSJOAS tilts to over 45° sideways, e.g. when FOSJOAS turns over, the control system will activate tilting protection. The motor will stall immediately to prevent injuries.
When power level falls lower than 15%, all four lights will blink and the buzzer will beep. The front end of the Pedal will sink to force you to decelerate and eventually stop. Please do not attempt to ride again, otherwise you may suffer a sudden loss of power and fall over.
When the power level falls lower than 15%, all four lights will blink and the buzzer will beep. When the tilting protection activates, the buzzer will launch long beeps and the LED indicator on the power button will flash continuously.The control system will stop you from further accelerating by beeping and rising the front end of pedal
| | |
| --- | --- |
| Maximum Speed | About 18km/h |
| Range per Charge | 18~23km |
| Safe Climbing Angle | get up to 25° |
| Battery | 88.8Wh/130Wh |
| | |
| --- | --- |
| Size | 445*392*163mm |
| Pedal Height | 112mm(when dismounted) |
| Tire Size | Ф360mm |
| Main Body Weight | 9.7kg |
| | |
| --- | --- |
| Temperature | -10℃~40℃ |
| Weight Limit | 120kg |
| Charger Voltage | AC220V50-60Hz |
| Charge Time | 88.8Wh:About 60 min |
| | 132Wh:About 90 min |