Be the Father Christmas with Riding Fosjoas K2 Balancing Scooter
Source:Fosjoas begin Time: 2015-12-30
Christmas is coming! Apart from presents from parents, relatives and friends, many young people prefer to buy a present for themselves. Since presents from others may not cater for the taste of the people, they choose to buy a present looking forward to for themselves. A suitable Christmas present means a good start in the next new year. Fosjoas K2, the two-wheeled self-balancing scooters is the best choice for people who prefer to give themselves a surprise.
Fosjoas K2 is the electric scooter which uses electric battery rather than petrol. It is the green, environmentally-friendly transport. Riders just need to stand on the pedals, holding the handles to travel, which takes green hand about five minutes to acquire the skills of riding. With Fosjoas K2, users will not worry about the traffic jam any more since the scooter can avoid traffic jams by riding it on the narrow path.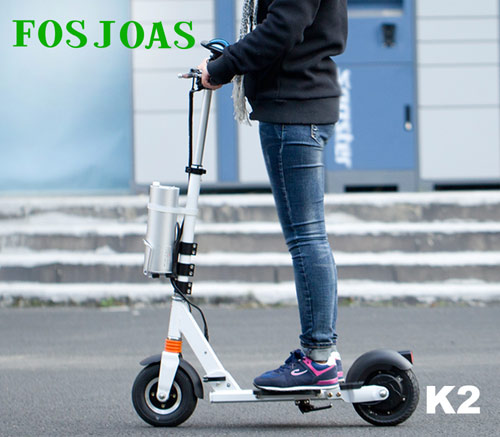 The electric battery is also a unique selling point of Fosjoas K2. It can be changeable easily in case of the lack of electricity. Besides, the battery is also of waterproof, riders do not worry the damage of battery even in the rainy or snowy day. This can make the charge of the self-balancing electric scooter more easily. The height of the handle can also be adjusted to meet the requirement of any rider. Riders do not need to bend to ride any more.
Besides, standing on the pedals rather than sitting in a car is a good way to exercise unconsciously. Riders can stand on the pedals to reduce calories. Riders can save the time on the way to company while doing exercise at the same time. The self-balancing electric scooter prevents the lack of exercise.
To summarize, Fosjoas K2 two-wheel electric self-balancing scooter is a suitable present for anyone. Do not hesitate, and just buy yourself a Christmas present! The electric scooter can make users' life colorful and keep them away from traffic jam and crowded road.