Fosjoas Best Selling Electric Unicycle Gives Rise To Success
Source:Fosjoas begin Time: 2016-01-09
Generally speaking, FOSJOAS self-balancing one wheel electric scooter is reckoned as a transport for people's daily commutation. As a matter of fact, it can function more than that. Because of its fashionable exterior look and special steering manner, it is able to serve as a unique dating vehicle that could help with the dating.
A few days ago, Jack was very upset and worried. He just has a girlfriend who is also his first love. Since he has little experience on dating, he has no idea what to do while being with his girlfriend. Moreover, he just graduated from college, so he can't afford a car to take his girl to go for a drive like other rich guys do. Nor does he want to simply take his girlfriend to watch movies or have dinner. After doing some research, he found the FOSJOAS single-wheeled scooter V6 online. Since it is equipped with only one wheel, it is steered in a different way, which requires the rider constantly change the gravity center so as to control the direction and speed. It occurred to him that his girlfriend was also rather athletic, so he believed it would be fun to ride such a vehicle together with her. Therefore, he bought two FOSJOAS intelligent scooters of different colors and asked his girlfriend to have a ride the next day.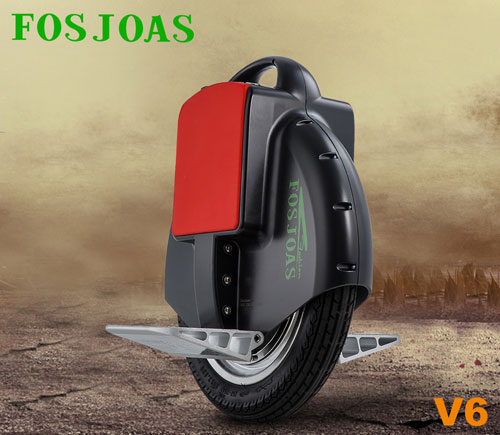 Upon getting the vehicle, Jack went through the user manual and watched some video online so as to get the hang of it faster. As the electric scooter is mounted with high-tech intelligent chip, it is rather easy to steer. Thus, it only took him 10 minutes to fully master the vehicle. So when his girlfriend arrived, he gave her the present and taught her how to ride it, which made her feel so surprised and happy. That day, they had the best date ever. If anyone wants to experience a different date, he may as well try FOSJOAS electric one wheel scooter riding then.