Fosjoas Intelligent Balancing Electric Unicycle Develops Rapidly In The Sector.
Source:Fosjoas begin Time: 2016-01-12
Intelligent electric self-balancing unicycle now frequently made their appearance in the TV dramas, films and entertainment programs. Business tycoons have sensed the opportunities and prospects in the market. Therefore, there is an increasingly investment in intelligent self-balancing scooters. What has made it so popular?
Intelligent self-balancing scooters use sensors, gyroscopes, and accelerometers in conjunction with an electric motor to assist riders to keep balance. Riders are required to stand on the standing board and control the vehicle by changing their center of gravity. Young people firstly developed growing interest in the new way of commuting. Judging from the current market status, the market will go through an outbreak period in the following years. Electric self-balancing scooters have filled in the gap between automobiles and walking. Electric self-balancing scooters are targeted as a commuting vehicle for short distance. As for the market leader, Moben Global Inc., it has spotted the gap in the market. There is no efficient tool to cover the short distance, such as five miles between bus station and company. FOSJOAS never means to replace cars or walking. It just holds the belief to produce convenient and portable transport tools faster than walking.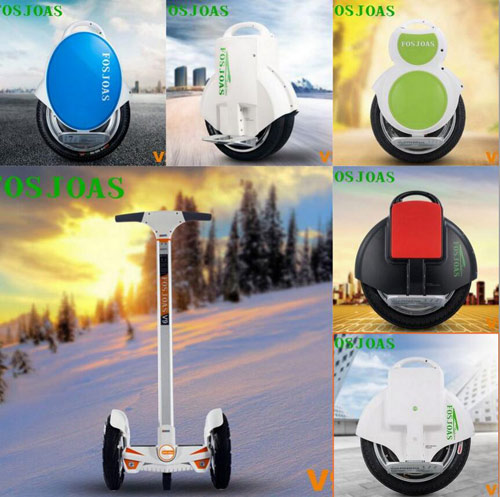 In the following 30 years, the whole mobile and transport system will undergo great revolutions. For example, Google is engaged in developing pilotless automobiles, which is still at its early age. New transport vehicle must be connected to the current network technologies. Moben Global Inc. wishes to catch the trend and guides the market.
Moben Global Inc. has sponsored many social activities, TV dramas and entertainment programs. The presence of FOSJOAS electric scooters is to rouse people's interest in the new and trendy products. Then people could buy them online. The problem faced with intelligent two wheel electric scooter producers is how to make more people identify with their value. When FOSJOAS firstly entered the market, it has cut profit margins to get popularized. Undoubtedly, the low-priced products have earned the trust of many customers.