The endless passion for FOSJOAS classic model-electric intelligent scooter V6
Source:Fosjoas begin Time: 2016-02-19
The moment FOSJOAS V6 came out, he at one bought it. In the current market, various new models spring up, but Abbott still likes his V6 and does not set out to change it. He thinks FOSJOAS V6 one-wheel scooter is a classic model in the market. Others cannot be compared with it in terms of performance.
The overall impression that Abbott has is that FOSJOAS single-wheeled intelligent scooter V6 is an agile and excellent scooter. Especially when it runs on a bend, the rider can expertly make a turning. When Abbott rode it for the first time, Abbott found it too agile to steer. With increasing practice, Abbott little by little mastered the expertise. Later, he came to realise the importance of agility built-in FOSJOAS V6. Once for a while, he steered FOSJOAS V6 on a bend. The bend was very sharp. He need take a sudden and sharp turning. By means of his excellent skills and agility of V6, he made it. From then on, he thought highly of it. That is why up to now he still does not want to change it.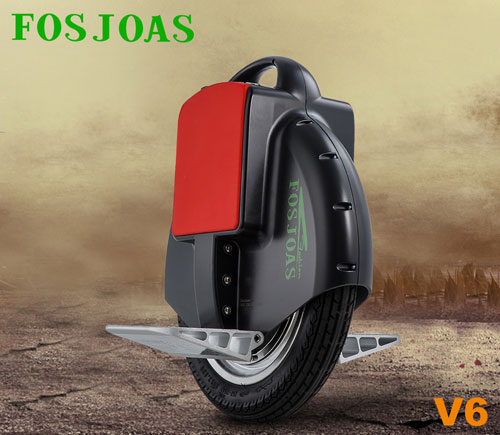 Another reason why Abbott like FOSJOAS V6 very much is the sense of achievement produced from steering FOSJOAS V6. It is well known that FOSJOAS the self-balancing one wheel electric scooter V6 requires fortitude and a long-time practice. If the rider is not a brave and hardworking man, it is impossible for him to ride it expertly. Therefore, anyone who can ride FOSJOAS V6 is a hero in others' eyes. Each time pedestrians sees Abbott riding FOSJOAS V6, they are all jealous of his skill and admire him very much. Just because of his excellent skills, he always teaches others who want to ride FOSJOAS electric self-balancing scooters. His training beefs up the confidence of the riders a lot.