Ride Fosjoas Electric Unicycle V6 For The Excursion
Source:Fosjoas begin Time: 2016-02-25
From Monday to Friday are work days. In work days, the pressure from work invariably upsets the office workers. Once the weekend comes around, they will snatch every opportunity to relax themselves. Ryan is an office clerk in a large firm. The 5-day-long work seems to exhaust him. It is Saturday today. He sets out to bring his family for an excursion. After work days, nothing can be compared with the outdoors at weekend. He discussed with his family and made a journey plan yesterday. His son, ben went into rapturous at this news. Ben has prepared his FOSJOAS single-wheeled electric scooter V6 for tomorrow's excursion.
Ryan sets about driving to the site of the outdoors. In early morning, he pulls out his car and carries some food and beverage into the boot. And his wife prepares some camping equipment. Ben merely takes his precious FOSJOAS V6. The FOSJOAS single-wheeled intelligent scooter is so conveniently small in size that it can be easily put into the boot. It will not take up much space. At the same time, it is light so that one child can lift it by either hand. All is in order and they drives for the destination.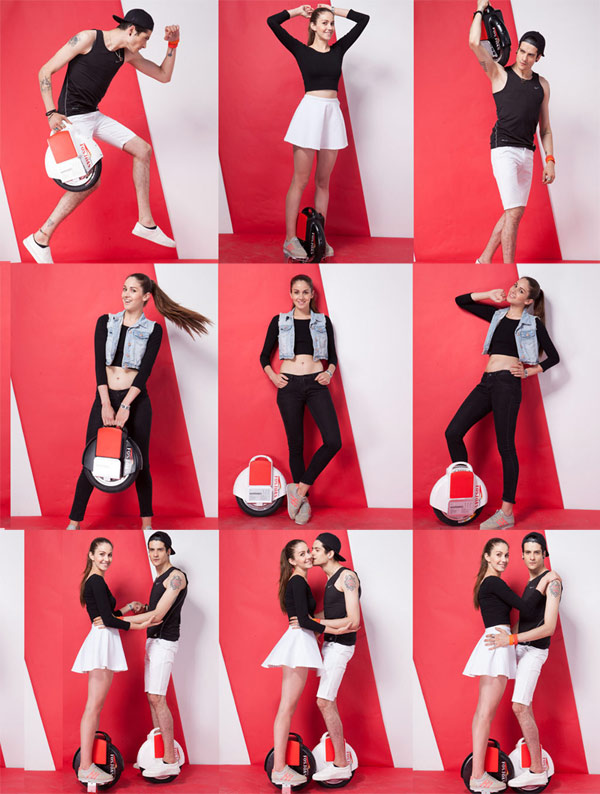 After two-hour-long drive, they arrives the destination. There is full of flowers. Birds are singing the sunshine is warm and the wind is balmy. It is simply a dreamland. Ryan starts to unpack the goods from the car and his wife commenced to lay the table. Ben is impatient to take out his FOSJOAS V6 one-wheel electric scooter for a ride. In the open air, Ben can whizz about as fast as he can. He breathes the fresh air in the sun. His face registers a happy smile. He had never ride so happily, that carefree. In the beautiful environment, FOSJOAS V6 will not produce any pollution harmful to the environment. Therefore FOSJOAS electric self-balancing scooter is quite suitable for such ambiance.