Fosjoas Electric Self-balancing Scooter For New Year Gift
Source:Fosjoas begin Time: 2016-02-26
As the New Year is coming, a host of parents are preparing New Year gift for their children, relatives, family, and friends. It is a happy thing to receive gift, but it is a formidable job to pick and choose gift. Mike is a middle-aged man, who has a 12-year-old son. His son is quite naughty and curious about all interesting things. With the New Year upon him, he starts to prepare gifts for his son and his friends. This weekend, he sets about going to a gift store for presents. He entered a store of FOSJOAS intelligent electric unicycle self balancing scooter.
Considering the naughtiness of his son, Mike finds FOSJOAS electric self-balancing scooter most suitable for him. He firmly believes that his son must go into rapture and will warm to this kind of interesting scooter. He asks the owner of the store about scooter-related information so as to buy a brilliant scooter. Although he has little knowledge about the electric scooter, he knows the design and fashion. He tries on FOSJOAS twin-wheeled scooter V8, figuring it is easy to ride. He proceeds to the single-wheeled scooter V6, an electric unicycle. It is a bit hard to ride. It seems difficult for his son to learn it. He is concerned that his son might give up on it for its hardness to use. Therefore, he goes for FOSJOAS V8 at last.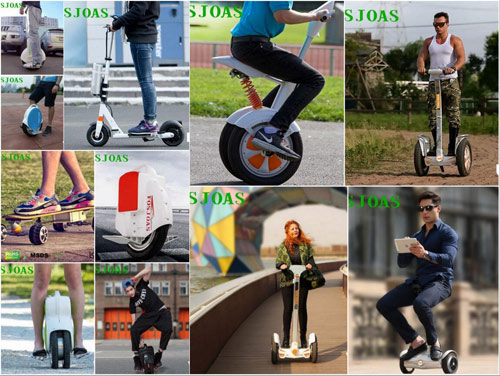 At the same time, he also wants to buy one set of FOSJOAS electric self-balancing scooter for his best friend, Tony. Tony is into excursion, and he usually goes for the outdoors at weekends. As for the short trip, FOSJOAS two-wheeled intelligent scooter is an obvious choice as a transport. Thus Mike plans to buy a two-wheel electric self-balancing scooter for him. At first he sees the powerful thrust in FOSJOAS U3. Taking its functions into account, he chooses another model-V9 at last. Because his friend always rides on the direct and even road. FOSJOAS V9 is suitable for him.