Fosjoas One-wheeled Intelligent Scooter V6 Changes The Life Of Thomas
Source:Fosjoas begin Time: 2016-03-02
FOSJOAS V6 is a kind of intelligent self-balancing one wheel electric scooter and touted as the classic model amongst the portfolio of Moben Global Inc. It is prevalent all over the world even up to now. Its great popularity should be owed to the high performance. Thomas is a scooter-lover and he is as adept in the electric self-balancing scooter as others. Therefore the single-wheeled intelligent scooter is quite suitable for him. This kind of demanding scooter goes a long way towards showing off his amazing wheelie. Days ago, Thomas bought one set of FOSJOAS V6 from the local FOSJOAS outlet.
Thomas has a good experience of riding FOSJOAS V6. These days, he usually rides it to work and home. FOSJOAS V6 seems to stay with him. This kind of electric unicycle is noted for its agility. Thomas feels it deeply the moment he rode it. In the beginning, it is a bit hard for him to ride it expertly. Through days practice, he got to steer it without any hitch. Previously, the agile performance was of a hindrance, but now is of a help to him. Especially when he turns, it is fairly easy. Thomas said he had ever rode the two-wheeled scooter and it was hard to turns on a bend. However, FOSJOAS V6 seems to specialise in turning.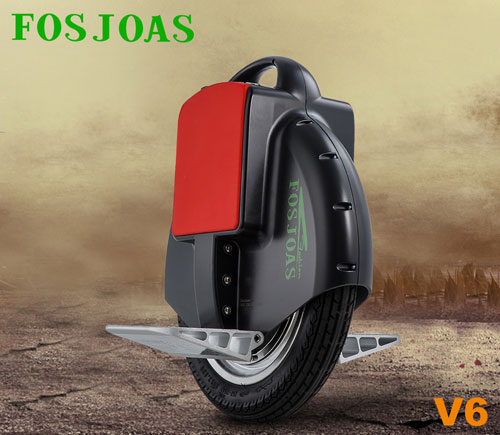 Thomas sees it as a challenge to him, because it needs fortitude and perseverance to ride it. Some beginners baulk at its agility. Merely those who are skilled at riding electric scooters can steer it and get over it. Thomas aspired to be such one when he got the FOSJOAS V6. In the life, there is full of challenge in store for him. Thomas thinks he has to square up to it rather than shun it. That will add spice to life rather a hindrance. Therefore he likes FOSJOAS V6 one-wheel electric scooter very much on this account.