The Most Popular Electric Self-balancing Scooter - Fosjoas V9
Source:Fosjoas begin Time: 2016-03-04
FOSJOAS V9 self-balancing electric scooter is extremely popular among young people who are passionate and energetic with their unique aesthetic perspective. And they love FOSJOAS V9 electric scooter for its wonderful design style with perfect colour matching, marvellous performances as well as pleasant and comfortable riding comforts. Tom is amongst these men, who bought one set of FOSJOAS V9 and cherishes it very much.
In Tom's eyes, FOSJOAS V9 electric scooter is designed into classic blue and white colour collaboration, giving sense of vitality and elegance. In fact, blue is the favourite colour of many young people since it stands for reliance and a low profile, which is favoured by the young generation. Besides, the bodywork of the electric self-balancing scooter is designed into stream line form, manifesting elegance and gracefulness. Truthfully, design style will leave an important first impression to Tom.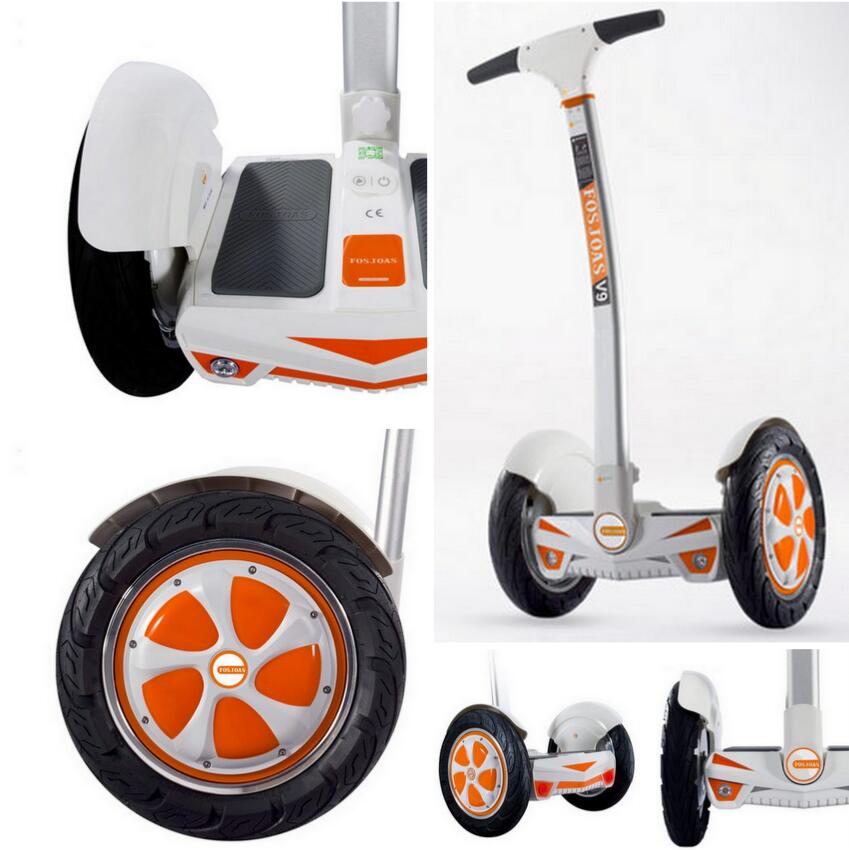 In terms of performances, FOSJOAS V9 two-wheeled electric scooter is designed with magnesium alloy body framework that is durable and firm. Besides, the fully enclosed metal scooter framework is resistant to dust, oil and water, so riders do not need to worry about cleaning the scooter. The mats under the feet are completely made of natural silica gel that can effectively prevent riders from slipping. The large display screen is designed with user friendly interface, and the handle is detachable according to riders' need. Truthfully, every design detain reflects humanism and optimized design for maximized riding comforts. What's more, the premium battery performance makes it possible for the scooter to speed up to the largest speed of 18 km/h and provides sustainable power supply for the scooter.
Tom says that riding with FOSJOAS V9 two wheel electric scooter is definitely a wonderful experience. He can enjoy the speedy riding with V9 electric scooter at the speed of 18 km/h. Furthermore, FOSJOAS V9 electric self-balancing scooter is light-weighted, and the whole scooter only 22.4 kg in weight; therefore it is easy-to-carry and riding can be flexible. Tom can lift it by one hand. The standing-posture riding is a new and unique way of scooter riding, which attracts young generation to have a try, and FOSJOAS V9 provides a new way of entertainment for riders. Riding is becoming interesting.