Fosjoas K5 standing up electric scooter was born with considerate details.
Source:Fosjoas begin Time: 2016-03-18
So far, there are diverse products in Fosjoas because of the years' arduous effort. Fosjoas K5 2-wheeled electric scooter makes its first appearance with thoughtful designs. With the brand new folding point and concealed lock catch design, K5 possesses a stylish externality. Triple folding system of K5 enables it can be easily carried into the elevator, subway, bus, or stored in a car trunk. Special pony wheel design makes K5 is more portable. The folded K5 only covers only 1/2 of the trunk, which can be easily stored in home, workshop and trunk.
What's more, the S shape design of the Fosjoas K5 electric scooter's head makes it safer and more beautiful. In accordance with ergonomics, K5 allows you to ride more freely. With the intelligent security tail lights system, it brings not only the attention, but also safety. K5 is equipped with automatic light, based on lighting system to facilitate the understanding of road conditions, and the distance is up to 5 meters.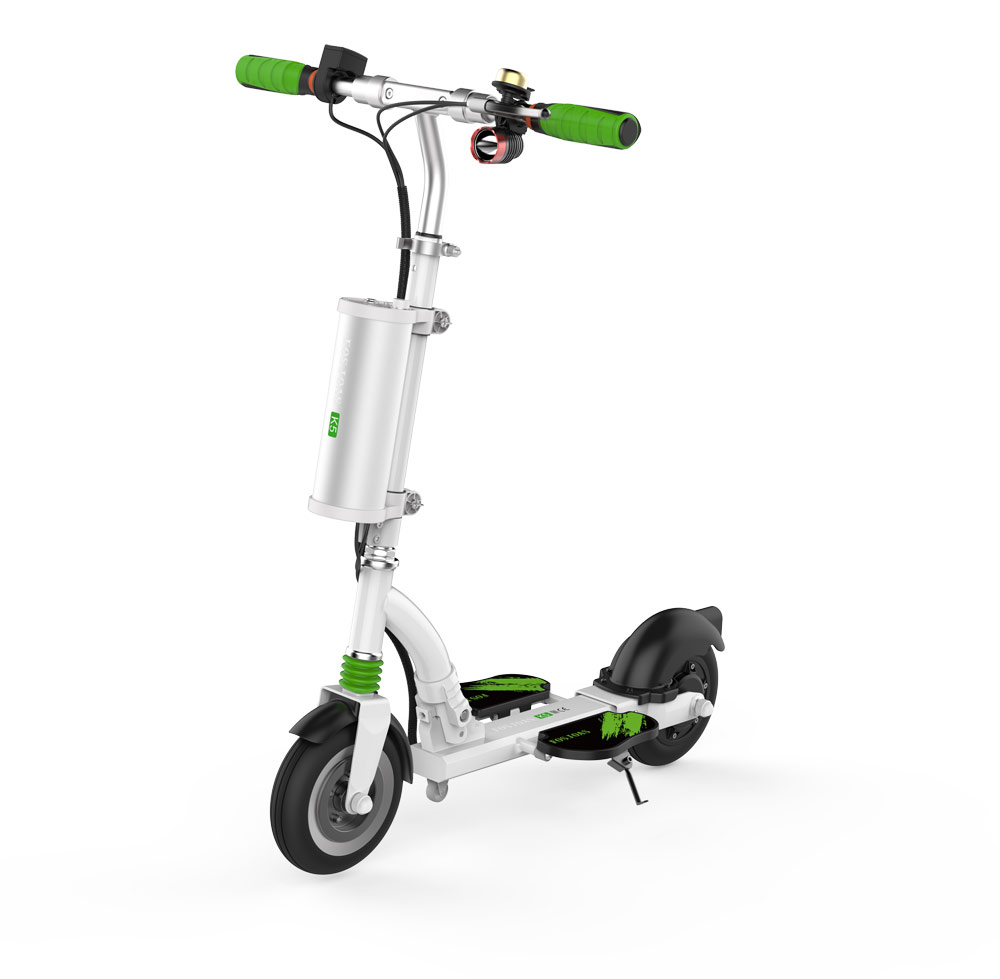 Other than that, the battery of Fosjoas K5 standing up electric scooter is designed to be modular. It is placed in external that can be inserted and extracted. If there is a demand for range, just buy back up batteries, which can easily be achieved. During the journey, high efficient USB power supply interface can meet the changing demands of mobile phone, Tablet, SLR and other daily smart devices.
Fosjoas K5 eco-friendly two wheeled electric scooter is adopted golden division ratio design with better controllability and stability. One key to unlock and various adjustable gears facilitate the full range of regulating and monitoring. Exclusive Fosjoas app is developed to learn the real-time riding condition, such as the speed, residual capacity, track, mileage, etc. By app to adjust Fosjoas K5 electric standing scooter's current velocity parameters, it can meet travel demand and increase the level of comfort riding experience.