Brilliant Electric Standing Scooter for Schoolboys - Fosjoas K5 Electric Scooter
Source:Fosjoas begin Time: 2016-03-28
For schoolboys, Fosjoas K5 standing up electric scooter works as a fantastic and innovative way of daily commuting due to its special standing-posture design and fashionable style. Truthfully, Fosjoas K5 self-balancing two wheel electric scooter enables school boys to enjoy more pleasures from scooter riding and have a fantastic extra curriculum activities with the brilliant Fosjoas K5 fast electric scooter.
Fosjoas K5 standing up electric scooter works as an effective way of daily commuting for schoolboys. Instead of taking buses or bicycling, schoolboys can take on a standing-posture riding on Fosjoas K5 electric scooter to school fast and safe. Riding with Fosjoas K5 electric scooter is more exciting and pleasurable compared with traditional way of daily commuting. Schoolboys are able to enjoy a fast riding with a standing-posture riding, which is similar with surfing with a scooter on road. With the Fosjoas K5 razor electric scooter, those schoolboys can arrive school on time every day because they will never wait in the sluggishly moving traffic flow, instead, they can ride the Fosjoas K5 electric standing scooter through those narrow streets with faster speed, enjoying a more convenient and flexible way of commuting between school and houses.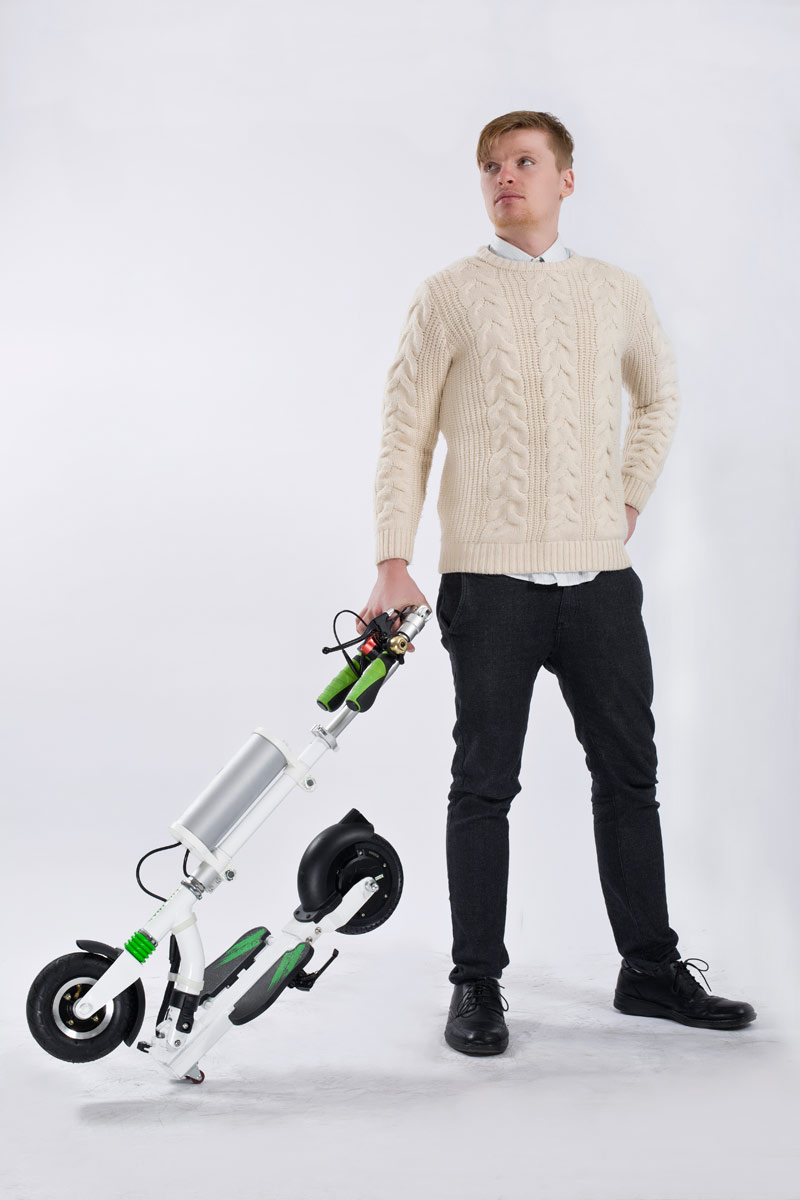 Fosjoas K5 two-wheeled electric scooter provides schoolboys with a new way of daily entertainment. Due to the modular design of battery system, schoolboys are free from the anxiety of power-out of the Fosjoas K5 electric scooter. Besides, they can recharge the Fosjoas K5 in school trough the USB interface. Due to the sufficient power supply, those school boys are able to enjoy a speedy scooter riding or even have a riding race after school with their favorite Fosjoas K5 standing up electric scooter. Fosjoas K5 electric standing scooter is able to speed up to its top speed of 20km/h quickly, enabling those passionate schoolboys to enjoy a speedy riding.
Truthfully, with the amazing Fosjoas K5 standing up electric scooter, schoolboys will enjoy a more wonderful extra curriculum activities with friends, and have more entertainments from scooter riding.