Fosjoas V6 Single-Wheeled Electric Scooter, an Elf in Large-Scale Factory District
Source:Fosjoas begin Time: 2016-04-01
After noon break, I started to work as usual. Suddenly, one of my colleagues screamed very loudly. When I went to her, she raised her left foot that was injured by ironic cabinet very seriously. Immediately, I rang emergency call to hospital and ambulance would come within 10 minutes. However, our factory district is very big and has very strict supervision. When it comes to external personnel and automobiles, they need to gain the permit of related person in charge and relevant certificate. What is worse, the gate of factory is about 800 meters away from our department, which takes 15 minutes if walking. At this moment, I thought my Fosjoas V6 self-balancing one wheel electric scooter. It turned out that it is the great helper.
I took up my Fosjoas V6 electric unicycle and ran to the gate. Fosjoas V6 electric unicycle is about 9.7kg and thus I can carry it by hand when I take the elevator. After I got to downstairs, I stood on the pedals and leaned forward all the way. About three minutes later, I arrived at the gate and submitted the procedure. After a while, the ambulance came and I guided it to our department in time. Sofia, my injured colleague, got on the ambulance and went to hospital smoothly. In the night, Sofia called me and thanked me for helping her today. Luckily, she was cured quickly and just needed to rest a week.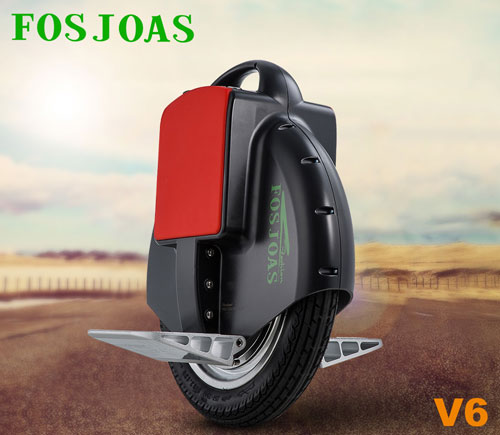 It is today that I get to know Fosjoas V6 electric scooter is really good helper when an emergency happens, especially in large-scale factory plant. Generally speaking, the fully-charged Fosjoas V6 one-wheel scooter can run as long as 23km, which is enough for the whole day travel needs within company. Meanwhile, it just needs 90 minutes to be fully charged. Therefore, it is a practical and convent tool in daily life.