Fosjoas K5 two-wheeled scooter is your intimate companion.
Source:Fosjoas begin Time: 2016-04-02
Although it bears a strong resemblance to the traditional electricity-assisted scooter, its own features make Fosjoas K5 is out of the ordinary. Fosjoas K5 standing up self-balancing two wheel electric scooter will become your intimate companion. Many of Fosjoas fans have witnessed the important moment when Fosjoas pushed out its new product K5. They think highly of this type of electric scooter for the following reasons.
In the first place, Fosjoas K5 foldable electric scooter for adults is your folding expert. With the brand new folding point and concealed lock catch design, K5 possesses a stylish externality. Triple folding system of Fosjoas K5 enables it can be easily carried into the elevator, subway, bus, or stored in a car trunk. When it packs away, it occupies merely a small space. With the light weight, Fosjoas K5 can be lifted by girls.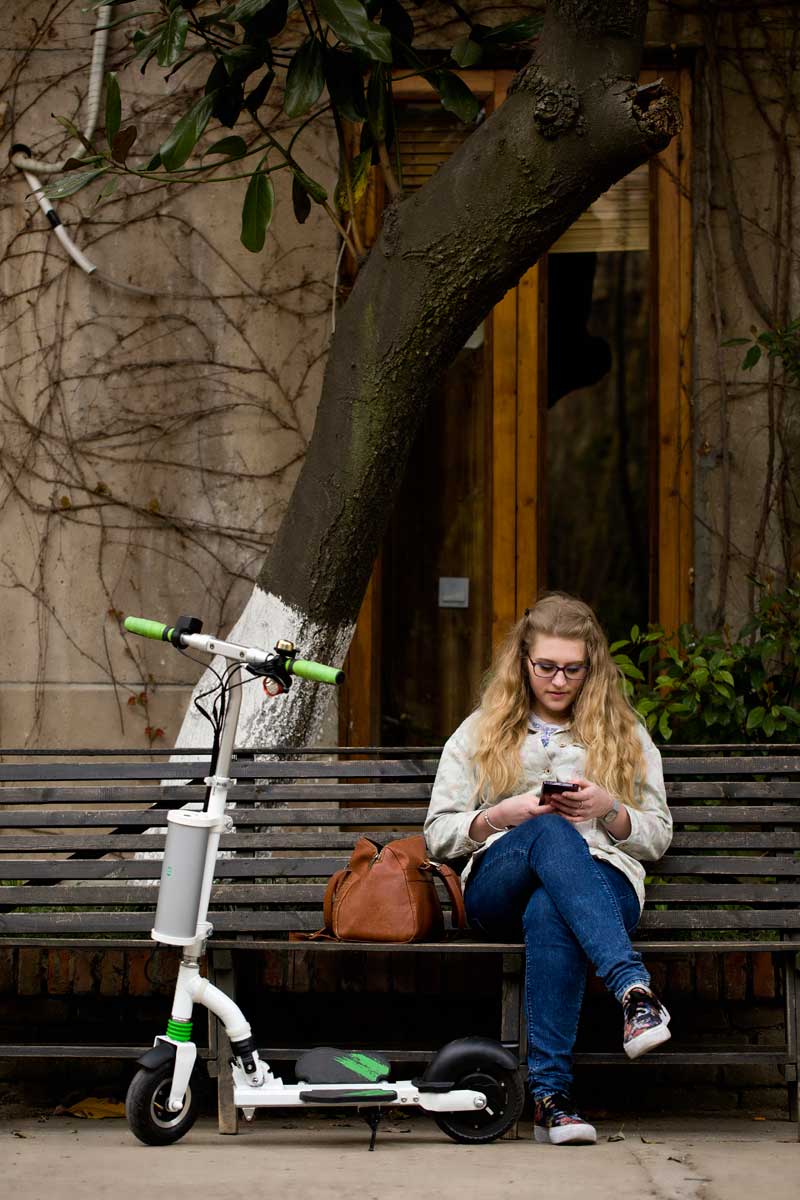 For some riders, riding at night sometimes is necessary. How to keep safe in night riding is the top consideration for Fosjoas. Coupled with front light, Fosjoas K5 electric standing scooter lightens the roads and the safety guaranteed as well. And the rear light will remind the pedestrians or drivers behind. The ride at night will be no longer a dangerous thing with Fosjoas K5 electric scooter.
Thirdly, the battery of the ordinary electric scooter is built-in. Riders need to use proper tools to disassemble and replace. While, built-out battery of Fosjoas K5 takes a few seconds to disassemble and replace battery without any tools. In this way, K5 will meet different needs. Plus, there is a USB port on Fosjoas K5 2 wheel electric scooter. On the one hand, riders can charge his mobile phone by connecting it into the power resource of Fosjoas K5 intelligent cheap electric unicycle. On the other hand, charging the Fosjoas K5 requires no charging station, and the
Fosjoas K5 intelligent electric scooter will become your intimate companion.