Fosjoas K5 Electric Scooter Makes Life Easier
Source:Fosjoas begin Time: 2016-04-08
Recently, Fosjoas K5, a new kind of folding kids electric unicycle made its debut in the market. It draws the attention of many people due to its elegant look and excellent performance.
Delicate and light, Fosjoas K5 two-wheeled electric scooter attracts the customer at first sight. The whole white body is decorated with green tints which looks fresh and dynamic. Fosjoas K5 also looks like a fabulous model standing in the catwalk as it adopts the golden division ratio design. Therefore, one looks quite stylish with the scooter.
It is a suitable choice for daily commute due to the following reasons. First, Fosjoas K5 two wheeled electric scooter has a three-layer folding system which saves much space so it is easier for the rider to carry it in the elevator, subway or store it in the trunk. Also, the small tyres of Fosjoas K5 make the scooter portable when folded. If one wants to go to some far places for riding, one can put Fosjoas K5 in the trunk and enjoy riding after arriving the destination. However, the traditional electromobiles do not have this function and is usually very heavy and covers large space so it is impossible to take it with the rider wherever they want to go.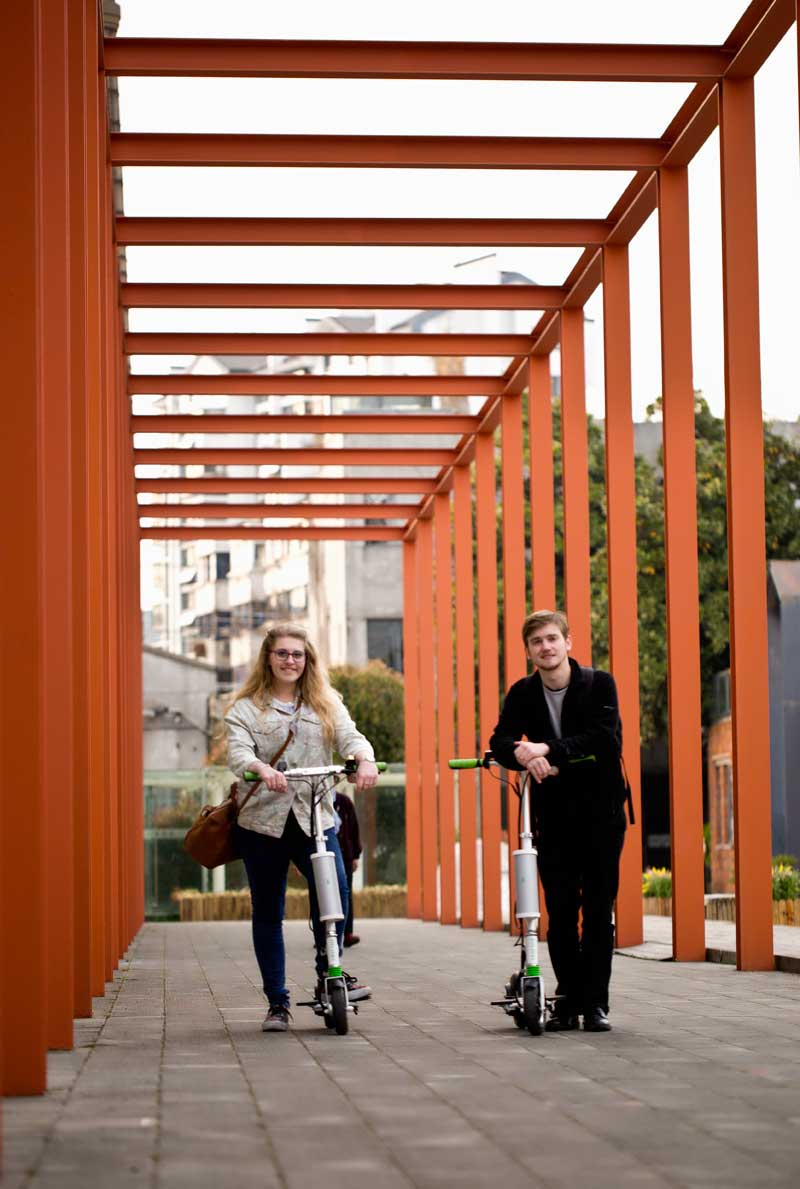 Second, Fosjoas K5 eco-friendly electric scooter is equipped with high-quality batteries of modular design, which can be inserted or extracted easily. If the scooter runs out of electricity, the rider only needs to replace the battery with the spare one to start again. Another user-friendly design is that Fosjoas K5 is equipped with USB charger to offer power supply for intelligent devices such as mobile phones, cameras and iPads, etc.
Also, Fosjoas K5 balancing electric unicycle has a special App for recording realtime data including speed, remaining electricity, route and miles, etc. to help the rider totally control the scooter. What's more, the speed can be adjusted through App to make the riding freer.
It is time to try this intelligent scooter to make life much easier and more convenient.