Fosjoas V9 and K1 are designed for different consumers.
Source:Fosjoas begin Time: 2016-04-13
Fosjoas V9 self-balancing two wheel electric scooter and K1 wireless remote control skateboard are designed for different consumers. Since its establishment, Moben Intl has pushed out a wide range of electric self-balancing scooters, such as K5 2-wheeled electric scooter, U1 mini self-balancing scooter and V5 twin-wheeled electric scooter. Different model has different features and they suit different players. Which model is suitable for you?
For white-collar workers in the office, the issue about commute troubles them. When they drive to work, the sudden traffic jam can even hold them up for one hour. In order to eliminate the lateness for work and build up their bodies, they can choose Fosjoas V9 two wheel self-balancing electric scooter. With the two wheels, Fosjoas V9 can keep balance by itself. That is, riders can control it within minutes. Plus, Fosjoas V9 is a top of the line product that features the latest generation of accessories, particularly its LED lighting system. The commuting is no longer a bugbear. What's more, the convenience and stylish design in Fosjoas V9 appeal to a host of office worker.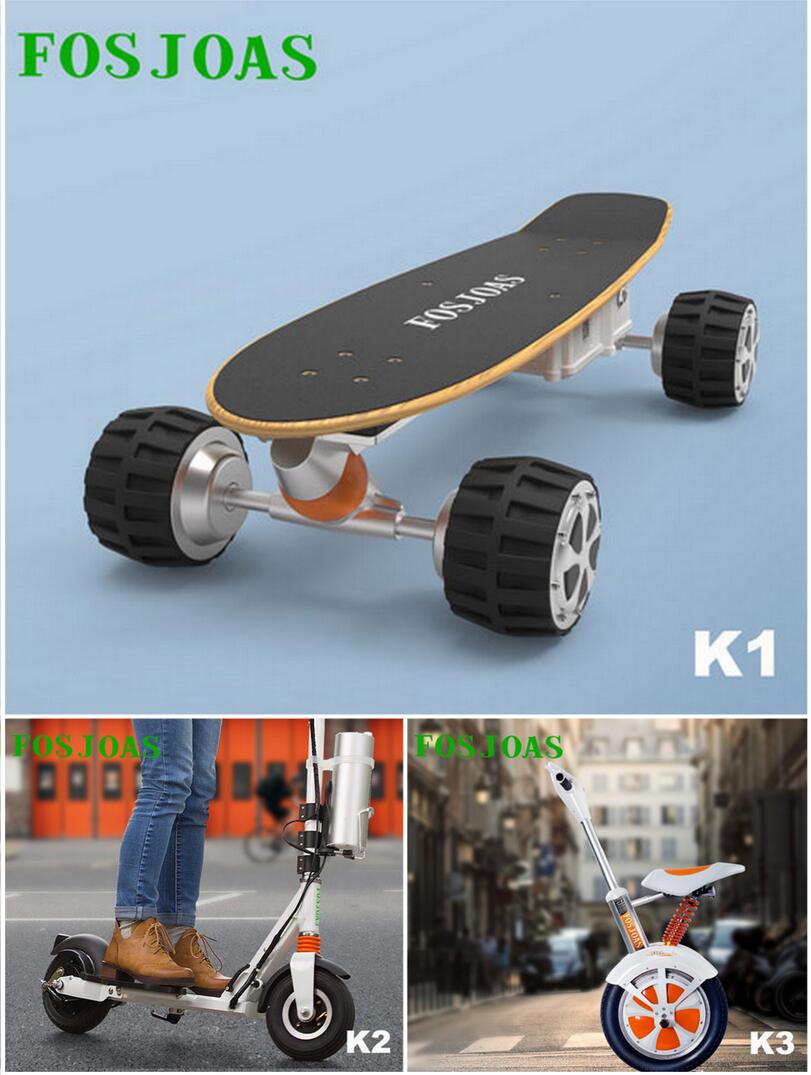 For sporty young men, they swoon over variety of sports. Amongst these sports, the skateboard is one of their favourites. Since Fosjoas pushed one model of K1 maple electric skateboard, these sporty young men fondle admiringly. Inheriting the exterior design from the traditional skateboard, Fosjoas K1 cheap electric skateboard is strongly reminiscent of the childhood of the rider with a nostalgic feeling. Additionally, Fosjoas K1 motorized skateboard is superior to the traditional skateboard, since it is powered by the electricity, which offers an effortless ride to players. The fun and playfulness of a toy are merged with the latest technology to create a unique product: with a top speed of 20km/h, a climb angle of up to 30°, and specially designed wheels that confer stability and grip, Fosjoas K1 is to arrest your attention.