Fosjoas welcomes U1 mini saddle-equipped electric scooter
Source:Fosjoas begin Time: 2016-04-15
Last year, Fosjoas pushed out Fosjoas U1 saddle-equipped mini electric unicycle. This model is touted as the epoch-making and revolutionary one. Fosjoas U1 ushered in the sit-on and stand-on model, dispensing with the design of shaft and adding the adjustable saddle. Fosjoas welcomes U1 mini saddle-equipped electric scooter. Following the design of Fosjoas K3, which is another sit-on model in Fosjoas, Fosjoas U1 is different in the aspect of externality and internality.
It is widely acknowledged that the sit-on mode offers a comfortable ride. Even if the rider covers a long distance, there is still no need for him to worry about the fatigue caused by the long trip. What U1 mini self-balancing scooter differs from Fosjoas K3 two wheel self-balancing electric scooter lies in its integration of sit-on and stand-on mode of ride.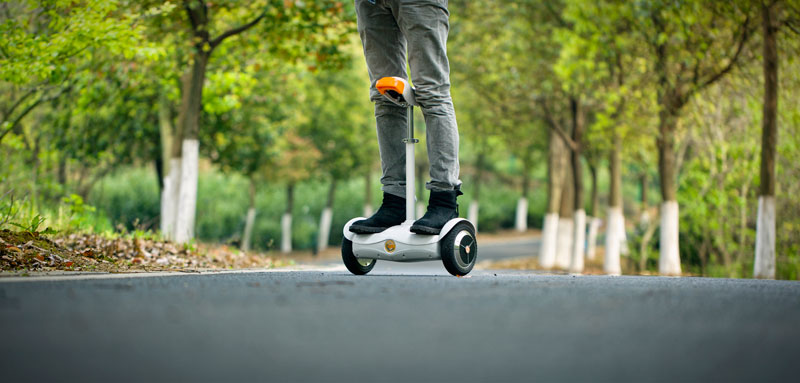 Some claims that Fosjoas U1 is the mini version of Fosjoas two-wheeled self-balancing scooter V9. It adopts PC materials to U1 mini electric scooter, with such features as wear-resisting, scratch-resistant, insulation, extensibility, stability and resistance to chemical corrosion. Dispensing with the design of shaft and adding the adjustable saddle, Fosjoas U1 can be put into the boot completely and enable riders to get a better view to enjoy the surrounding beautiful scenery.
For camping, Fosjoas U1 can provide he or her a seat to have a rest. For a long journey, people tend to drive to the destination and after they arrive at the destination, they can take out Fosjoas U1 top electric unicycle from the trunk to breathe the fresh air and admire the rosy scenery. Once they feel a bit tired, they could turn to the saddle of Fosjoas U1 two wheel saddle-equipped scooter. With superior performance, you can go through even in a little a corridor. Whether in the street or in the park, others are always envious of you. So small and practical, it will become more and more popular in the future.