K5 eco-friendly electric scooter is a new member in Fosjoas.
Source:Fosjoas begin Time: 2016-04-22
K5 eco-friendly self-balancing two wheel electric scooter is a new member in Fosjoas. As a new comer, Fosjoas K5 folding electric scooter for adults is quite eye-catching. It is more in line with the body's daily standing habit, and reduces the burden on both legs. K5 is adopted golden division ratio design with better controllability and stability. Just look at its convenience, it is enough to make people to be stunning. From the aspect of safety, Fosjoas K5 can be touted as perfection.
No matter for what kind of means of transportation, safety goes in the first place. For common electric self-balancing scooter, the ride at night is potentially dangerous. On the one hand, the rider might hit the pedestrians before him on account of dim illumination; on the other hand, the poor illumination may lead to being hit by the car of vehicles from behind him. K5 standing up electric scooter is also equipped with a bell, to make riding safer, and the riding searchlight provides convenience for night riding. Brake can be controlled freely. What's more, there are six fold security protection mounted on Fosjoas K5 lightweight electric scooters for adults.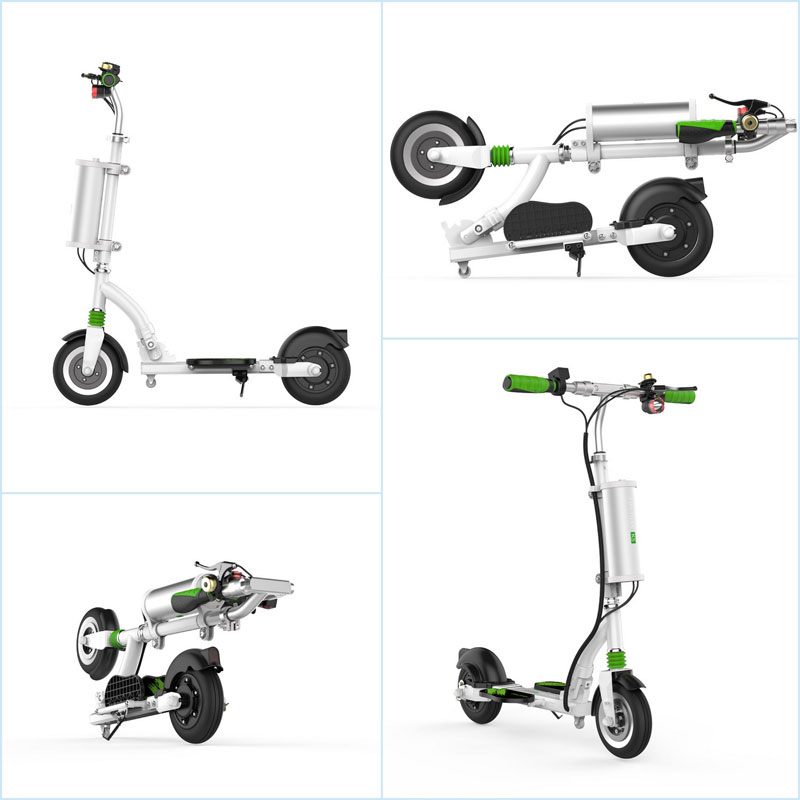 Other than that, the convenience of Fosjoas K5 electric mobility scooter is also a main draw to many customers. Fosjoas K5 eco-friendly electric scooter uses the UBS port. For now, USB port is widely used in daily life, for example the mobile phone, PC and music players. UBS port serves to transmit the data but also charge the external devices as a power source. The Fosjoas App enables its intelligent electric scooters to be more convenient. One key to unlock and various adjustable gears facilitate the full range of regulating and monitoring. By app to adjust K5's current velocity parameters, it can meet travel demand and increase the level of comfort riding experience.