Consumers value most is nothing more than a convenient easy electric unicycle
Source:fosjoas begin Time: 2015-03-19
Electric unicycle market is a mystery industry for the past two years, but with this year's development, since being the country involved in chaos numerous brands, has gradually lost its perception of itself,it become a low industry that seems everyone can go into. Electric unicycle balanced car industry a lot of cottage products into chaos, it really let some consumers have an impression of "low-grade poor quality" . Many cottage domestic product can not be identified low-tech, They continues low-cost production and don't focus on brand culture, but when it comes to well-known brands, some say good while others also evaluate bad. About electric unicycle, balancing the various categories of vehicles and other means of transport so, what the real needs of consumers? To design novel? To performance? Life? Configuring high-end, low-cost, ruggedness, safety?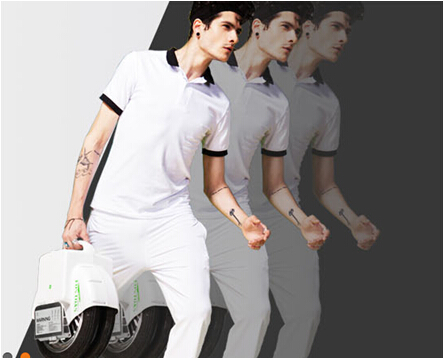 The competition in smart car industry is fierce, although the percentage is not known how much the market is saturated, statistics show that every year more than 100 small businesses were eliminated in the shuffle, the 2014 market, the number of companies out there are that many enterprises fall, led by several major high-tech companies in the process of rapid expansion, is bound to squeeze the living space for small businesses, as many in the industry predicted, the future will increasingly fierce competition in the industry, the brand concentration a higher degree, the last remnants of the few brands only have eventually occupy the entire market share of 80% or even higher. Tide, e-commerce also poured into the smart car industry, online and offline marketing helps businesses synchronize accurately grasp the sales trends, expand sales channels.
Comprehensive historical data, in the domestic market, like there is survival of the fittest smart car, smart car stand out for those brands, there is always a sign, such as the flagship high-tech, such as the flagship high-end, such as the main cost. Consumers value most is nothing more than a convenient easy electric unicycle. What province is the easy way? Power? Effort? Save time? To achieve these objectives, the wheelbarrow from what should be a fuss? How to find a breakthrough in hardware, is an issue every smart car brand should be concerned. What electric unicycle selling point is, whether the businesses caught, I personally feel, wheelbarrow is more of a concept more than a functional product acceptance in the population, in fact, the country is also not yet clear, consumer groups in the growth stage, there certain number of users to buy, but not universal. The core brand value is the value of manufactured products, rather than laying sales, money open channels. Wheelbarrow current performance parameters are less, the real user experience thousands of miles to pick one it is rare, it is difficult to put into an electric unicycle this product's popularity made public goods, is the biggest challenge businesses.