Fosjoas K5 Electric Scooter Makes Three-Day Vacation Enjoyable and Relaxing
Source:Fosjoas begin Time: 2016-05-09
These days, the whole people of the nation are enjoying three-day vacation. Many people choose private car as travel transport. However, too many cars are congested on highways, especially tourist attractions. As the result, the travel mood is destroyed on the halfway. However, I enjoy a wonderful three-day vacation. It mainly benefits from my Fosjoas K5 2-wheeled electric unicycle. It tells me how important a suitable and portable transport is in a journey and I am sincerely willing to share with more people.
Generally speaking, three-day vacation had better choose some place within 200km, or it makes traveler fatigued. My destination a vast virgin forest where it is about 180km away from my house. When the vacation begins, I put out my Fosjoas K5 standing up electric scooter from my private car. Guess what? I decide to ride it to go there. Actually, my trunk is always used to store it, because its triple folding system can fold it into very small figure. The most important reason why I want to ride Fosjoas K5 standing up electric scooter is because it offers unlimited range as long as I take enough spare batteries. Before I set out on my journey, I prepare three pieces of batteries. The coffee house, restaurant, gas station, convenience store and hotel are my place to charge the battery.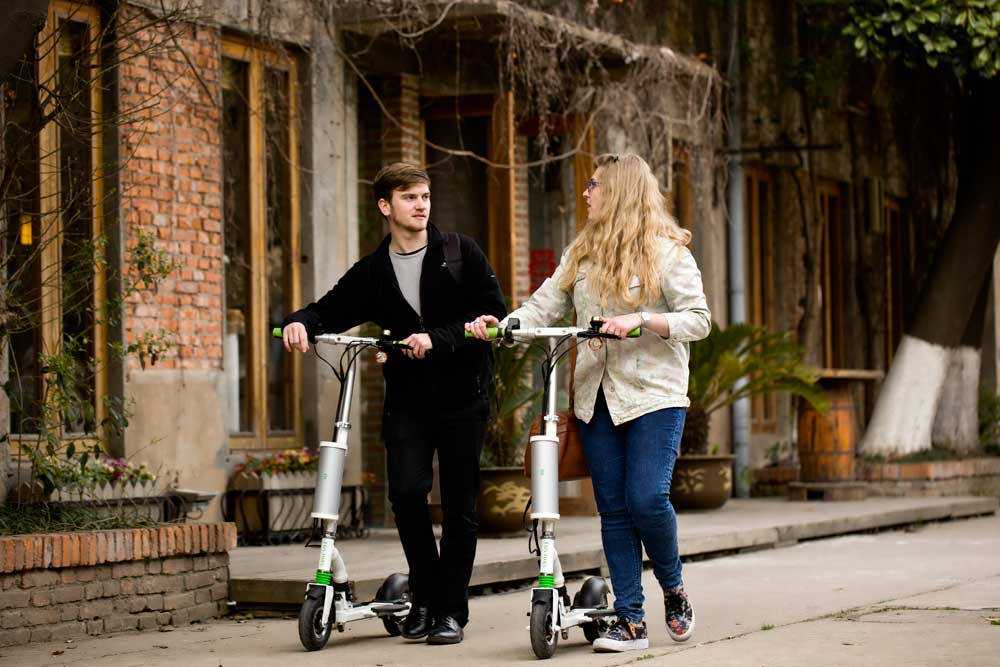 After I rode about three hours, I stopped at a restaurant and had lunch there. Meanwhile, I used lunchtime to charge Fosjoas K5 two wheel electric scooter unicycle. Then, I set out again. The scenery along the journey was so beautiful and the air was so fresh, which I haven't enjoyed ever before. In fact, I didn't ride it all the way. When I encountered a unique landscape, I would stop and take some photos. On the high tea, I stopped at a coffee house and charged battery again. All of my three days were spent like this: stop or start at will.