How Does Fosjoas K5 Electric Scooter Charge Battery of Some Electronic Devices during Travel?
Source:Fosjoas begin Time: 2016-05-10
When you see the photos that were taken sixty years ago, what is your feeling? Maybe, you will think up of some beautiful memories. Therefore, many people love to take photos by cell phone or digital camera, especially when they are traveling in some places. Here is a common problem: cell phone, digital camera or other shooting devices may run out halfway. In fact, as long as people change their travel transport, charging some shooting devices is never a problem. The transport suggested here is Fosjoas K5 standing up self-balancing two wheel electric scooter. How does it charge the battery of cell phone or digital camera? The following will unveil that.
Different from other transports, Fosjoas K5 electric scooter is equipped with high-efficiency USB power supply socket, which can be used to charge the cell phone, iPad, digital camera and other daily intelligent devices. Then, travelers can take photos or record video at will. In the meantime, Fosjoas K5 electric scooter is also an excellent travel transport. Unlimited range comes very first, which benefits from the replaceable battery unit of Fosjoas K5 electric scooter. If the battery runs out halfway, travelers can replace with another full one. Therefore, as long as people take enough spare batteries, they can go anywhere and anytime. Triple folding system of Fosjoas K5 electric scooter makes it store in many small spaces freely.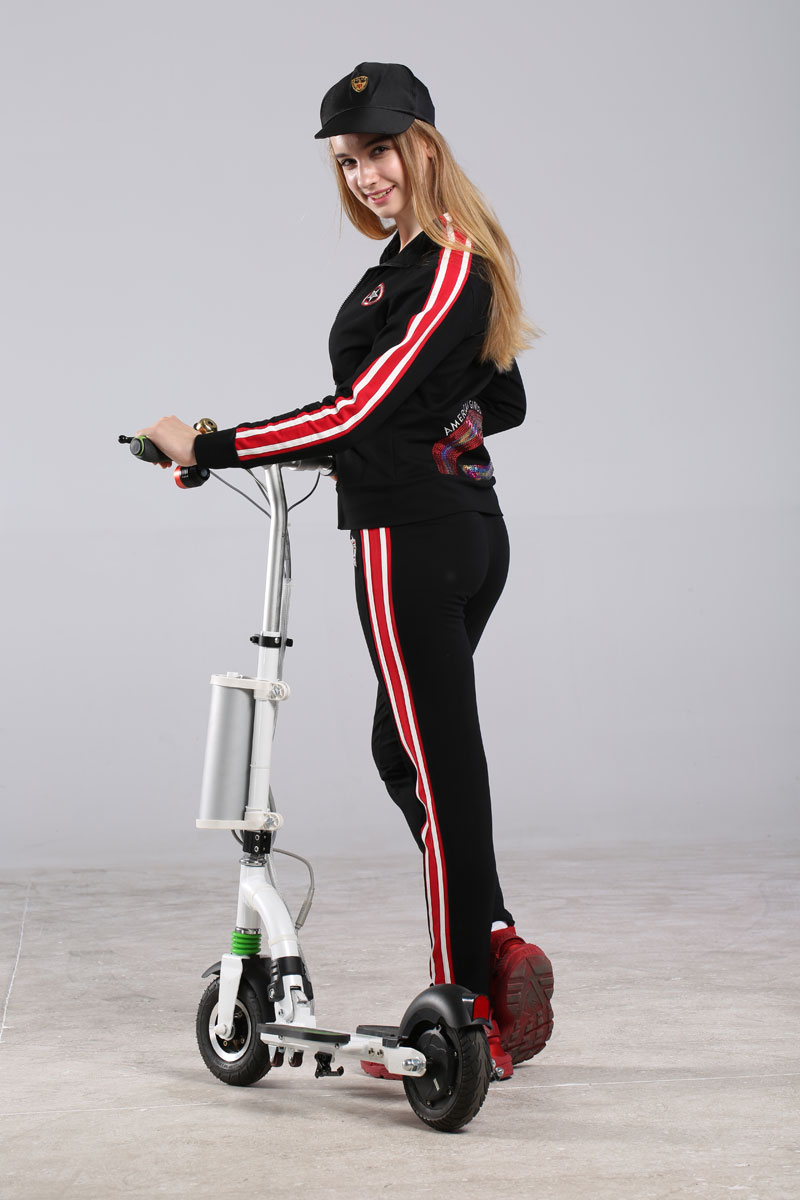 A practicable travel transport, a relaxing traveling, a good mood and a full digital camera or other devices form an unforgettable memory. Fosjoas K5 2-wheeled electric scooter is able to give people a satisfied and enjoyable travel. If you are just in a vacation and want to enjoy a free travel, Fosjoas K5 two wheel self balancing scooter must be your best choice. What you need to prepare is some spare batteries and a cell phone or a digital camera.