Why do people cotton on to FOSJOAS self-balancing electric scooter?
Source:Fosjoas begin Time: 2016-05-11
Transportation, as one of the basic necessities, plays an important role in daily life. FOSJOAS balancing electric unicycle enjoys a sound reputation and has been well received. Why do people cotton on to FOSJOAS self-balancing electric scooter? Many of them are also attracted by FOSJOAS electric scooter featured by superior quality as well as brilliant performances.
To begin with, the high quality of FOSJOAS self-balancing electric scooter is trustworthy. The battery mounted on FOSJOAS features numerous recharge times, 3.8 times life expectancy and 2.9 times duration of ordinary lithium batteries. Just ride along without worrying about safety or battery burning or explosion. The quality material and tires make the riding experience carefree and enjoyable.
Then, FOSJOAS electric unicycle self balancing scooter can be played various roles in daily life. It acts as a new and unique way of body exercising. Modern people attach great importance to work-out. Usually, they spend much time sitting in the office and seldom has chances of riding by themselves. For instance, some will ride FOSJOAS in golf course. Certainly, riding comfort is also an important reason for their preferences for the FOSJOAS. FOSJOAS enriches their daily life and provides a unique way of daily commuting for those who always sit in a car for a long time.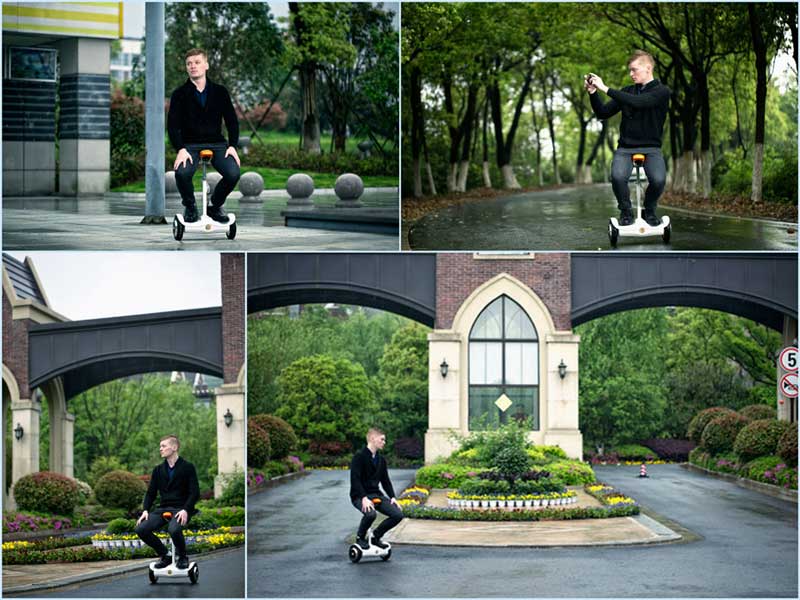 Moreover, the newly released FOSJOAS intelligent electric scooters can be connected with the phone via the App. Open the application and connect to your FOSJOAS electric self-balancing scooter. On the main screen, current speed, mileage are displayed and users can lock device and turn on/off lights easily by tapping the screen. Users can check locations through the GPS function of the APP, and track traveling path, change wallpapers of the APP and set speed limit and headlights.
Thereby individuals love FOSJOAS since it provides an opportunity for keeping fit and enriches current commuting methods. That's why people cotton on to FOSJOAS two wheel electric scooter.