What is the ingenious birthday gift? FOSJOAS electric self-balancing scooters tell you.
Source:Fosjoas begin Time: 2016-05-12
A birthday is an occasion when a person or institution celebrates the anniversary of their birth. Birthdays are celebrated in numerous cultures, often with a gift, party, or rite of passage. Many religions celebrate the birth of their founders with special holidays. On birthday, friends, relatives and parents will give the host many presents and a sea of blessings. At the same time, selecting gifts is also a pain thing. What is the ingenious birthday gift? FOSJOAS kids electric unicycle tell you with a rich selection for you.
The exciting moment in one's birthday is to blow the candles on the cake, to open gifts. The proper and ingenious birthday gift will add much happiness to the party. From the single-wheeled electric scooter, twin-wheeled electric scooter, to two wheel electric scooter and electric skateboard, FOSJOAS is suitable for various age groups.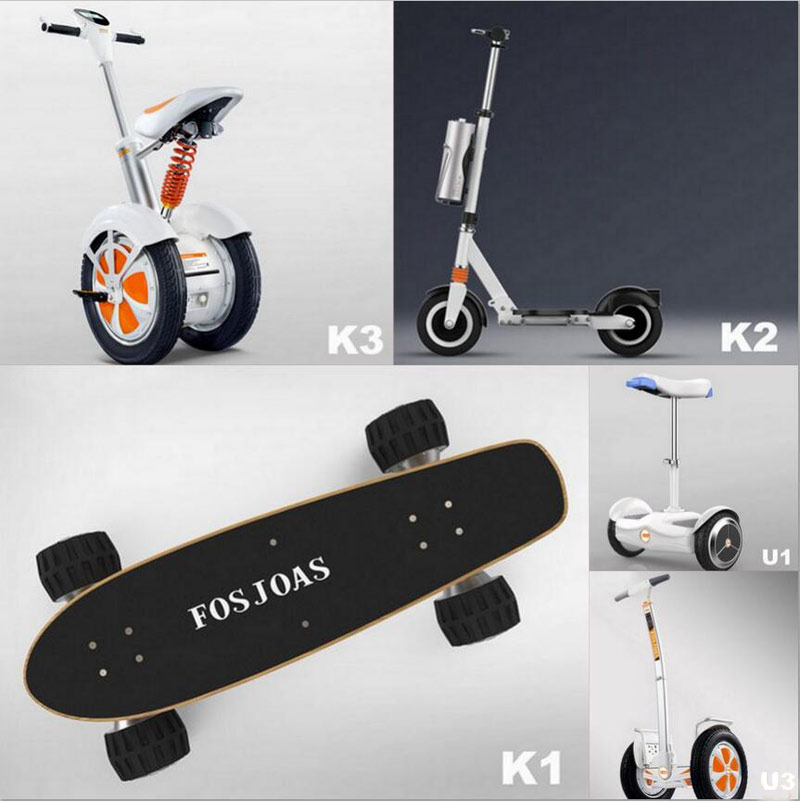 For instance, FOSJOAS U1 mini saddle-equipped electric scooter and latest K5 2-wheeled electric scooter will make your mom delighted if she receives it on her birthday. With superior performance, it can go through even in a little a corridor. Whether in the street or in the park, others are always envious of riders of U1 sitting posture self-balancing scooter. If going shopping, they will feel effortless with K5 2 wheel electric scooter. Thanks to the modular battery design and USB port, K5 can meet a long enough journey demand.
FOSJOAS K1 will be the adolescent's intimate friend. K1 wireless remote control cheap electric skateboard has concentrated on a more beautiful and stronger design to show your love of skateboard. Now, you can enjoy surfing on land freely, anywhere and anytime. For the majority, the FOSJOAS V2, V3 and V5 twin-wheeled electric scooters will appeal to them with the unique twin-wheel design, reducing the learning difficulty and keeping the agility.