About Aries's personal experience of riding FOSJOAS K1 intelligent electric skateboard
Source:Fosjoas begin Time: 2016-05-13
FOSJOAS K1 has nothing to do with age, and it is the flame of our heart. K1 has concentrated on a more beautiful and stronger design to show your love of skateboard. Now, you can enjoy surfing on land freely, anywhere and anytime.
Skateboard is always the favourite one of boys. During the ride, they experienced the high speed for the first time in their life. Cherishing the golden memory of the skateboard, Aries online ordered a FOSJOAS K1 wireless remote control skateboard, rolled out by Moben Global Inc. FOSJOAS K1 has nothing to do with age, and it is the flame of our heart.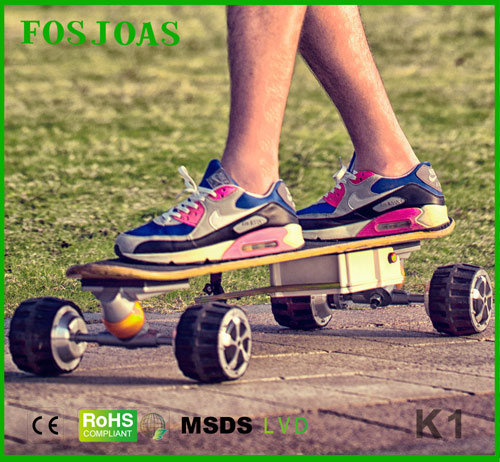 FOSJOAS K1 motorized skateboard can runs at the top speed of 18 km/h. This speed can hardly be termed as high to be sure, but it is passable for a skateboard. The excessively high speed is bound to cause danger, especially for those beginners. K1 can be controlled via wireless connection.
FOSJOAS K1 maple electric skateboard can be connected to the skating world. The control chip, installed in the internal part of skateboard, will collect data throughout the vehicle, and transmit to the phone wirelessly. The visualization data through instant analysis computation, can be feed backed to the user by mobile phone APP in real-time.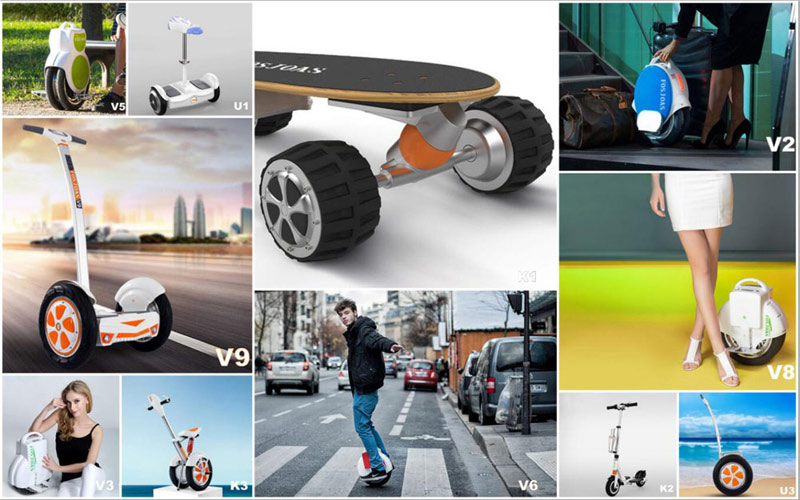 Modular design of FOSJOAS K1 electric skateboard supports DIY for many parts and accessories. Steve Jobs is not the only engineer with the heart of an artesian. It can be modified and realize personal "transformation." You can experience more possibilities and travel freely. Moben Global Inc. knows what the young man need and like, providing them with gorgeous stickers if one or another sort. Other than that, the board, battery and even the tires can be changed according to Aries's taste and likeness.
Aries's personal experience of riding FOSJOAS K1 makes his life full of vitality and energy.