Comparison between FOSJOAS V9 and U3 two wheel self-balancing electric scooters
Source:Fosjoas begin Time: 2016-05-14
Amongst the Fosjoas electric self-balancing scooters, the V9 and U3 enjoy a large customer base and some are wondering what the differences are between FOSJOAS V9 and U3. Today, we will make a comparison between FOSJOAS V9 and U3 self-balancing electric scooters. FOSJOAS V9 is the first model of two-wheeled intelligent scooter by Moben Global Inc. Subsequent to FOSJOAS V9 two wheel electric scooter, the personal ATV U3 followed. As long as riders stand onto it, they could steer it at once as fast as they could. The great ease of use attracts a lot of scooter-lovers and common players.
The intelligent chip is fine-tuned for instantaneous and intuitive control. Based on fuzzy algorithm, aviation altitude control technique, and gyroscope system, Fosjoas V9 and U3 two-wheeled electric scooters can keep itself balanced automatically. The smart protection can monitor the real-time data of the motor and turning angles so as to provide precise and comfortable manoeuvrability.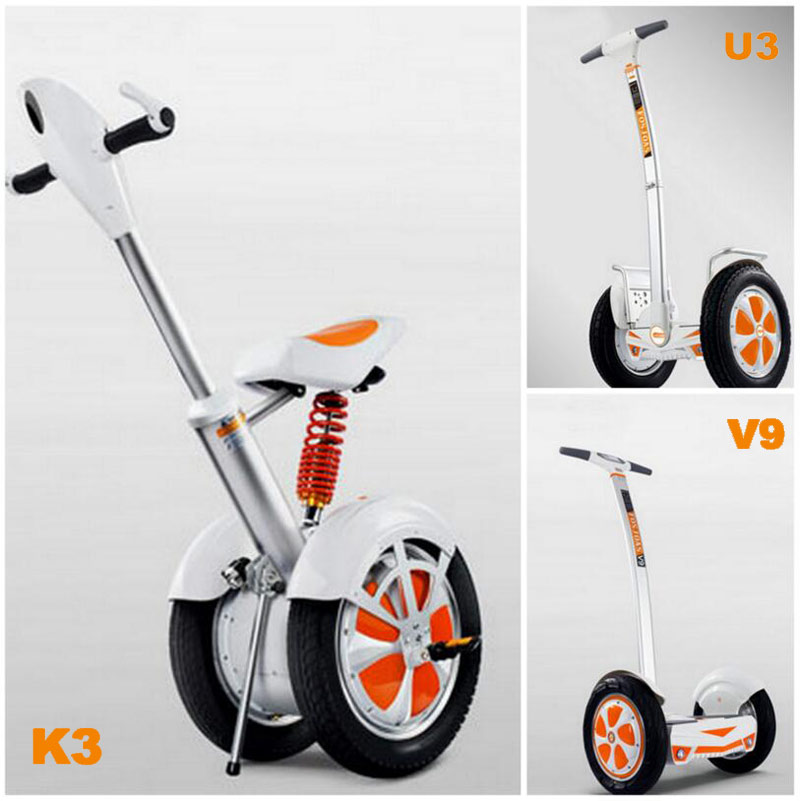 LED display panel with a wider 4-inch screen of Fosjoas V9 and U3 intelligent two wheel self balancing scooter display more information including speed, temperature, battery level, mileage, etc. what's more, the enlarged and sealed bass sound chamber is designed to amaze you with professional sound quality and give you an unmatched music experience.
U3 is also a new kind of two-wheeled intelligent scooter. The high performance and strong thrust make U3 stand out from other models. It even can negotiate the tough terrains. Thereby it is hailed a personal ATV. Fosjoas U3 2-wheeled electric scooter exclusive fender holder is made of special aviation aluminium alloy being lighter and more durable with greater holding capacity. U3 is waterproof and dustproof and can be ridden in the drizzle.
Based on the above analysis, it is easily found that U3 two-wheel electric self-balancing scooter is more suitable for outdoor and exploring activities, while, V9 is widely used in working environment.