What does FOSJOAS V6 electric unicycle bring to us?
Source:Fosjoas begin Time: 2016-05-18
At the end of 18th Century, Foster founded a workshop in London, producing harness products named FOSJOAS. In 2013, FOSJOAS entered China and produced more convenient and intelligent transportations. In accordance with the pragmatic style of Moben Global Inc. and supported by a competitive tech team, Moben Technology Co., Ltd launched its first intelligent self-balancing one wheel electric scooter product, which soon became a best-seller and was well-received among customers.
What does FOSJOAS V6 electric unicycle bring to us? To begin with, FOSJOAS V6 is featured by robust and rough appearances with large-sized wheels and simple color collaboration. And like its rough design style, FOSJOAS V6 one wheel scooter provides marvelous riding experience due to its brilliant speed and powerful momentum which can make entire riding experience exciting and trilling.
The large-sized wheel is engraved with intersected stripes that can increase the friction, improving the capability of ground holding. Therefore, riders can ride on any terrains easily. Due to its small size, riders can easily carry FOSJOAS V6 electric one wheel scooter around and take it to public transportation. It is really convenient. In terms of quality, the firm scooter body is unbreakable and durable, manifesting the quality of the iron. It is the type of scooter that indicates power, strength, speed as well as firmness.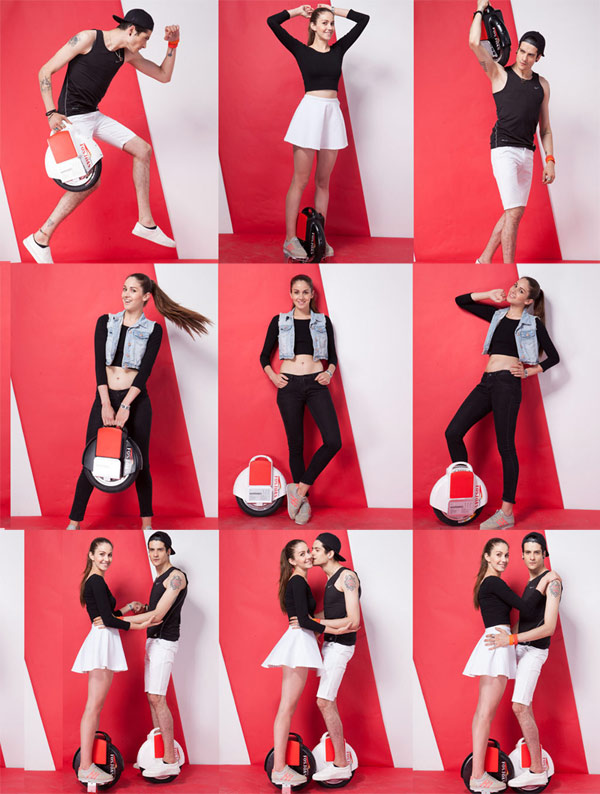 In addition to the brilliant design, speed is another advantage of FOSJOAS V6 single-wheeled electric scooter, as it is able to reach the speed of 18 km/h, which is fascinating for riders who love speedy riding experience. Besides, with large battery capacity of 1700 wh, FOSJOAS V6 electric one wheel can be fully powered with tremendous momentum.
FOSJOAS V6 electric one-wheel scooter, noted for its flexibility and portability, will provide riders a desirable platform to display their exhilarating wheelie and stunts. With certain riding skills, riders can control FOSJOAS V6 expertly and gain a sense of happiness and achievement.