To comment on FOSJOAS electric self-balancing scooters
Source:Fosjoas begin Time: 2016-05-18
In 2003, Ben Foster, the new leader of FOSJOAS has led the team to produce an intelligent and novel trip mode. Ben Foster cooperated with Moben founding Moben Intl (England) Co., Limited in London, which specializes in self-balancing two wheel electric scooter. Today, let us look at the comments of FOSJOAS electric self-balancing scooter.
A number of stores no matter the online stores or the physical stores have sprung up overnight all over the world. And FOSJOAS gains its sound reputation and is widely acknowledged by the scooter lovers due to the following reasons, which is also accounting for the well review. Thanks to a detailed global market research, FOSJOAS products have avoided the defects of similar products and taken a leading position on certain fields, e.g., the ranger per charge is 1.5 times farther than that of other brands and a latest gear motor is engineered to power the unit.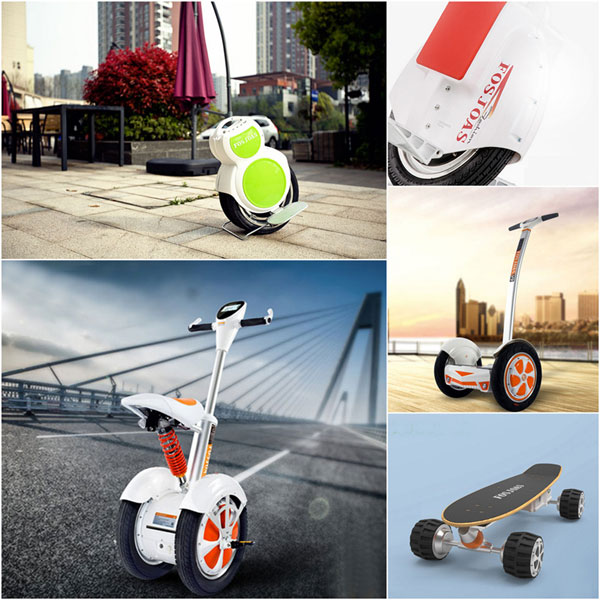 Since its first one-wheel electric scooter FOSJOAS V6, it has received a mixed evaluation. For some, it is an ideal tool to show their individuality and rising skills. Despite how awesome the skilful riders had claimed, to ride an electric unicycle, many people may still be intimidated by the first impression that "it seems fun, but it is too difficult and is not for me."
FOSJOAS pays close attention to the consumers' feedback and has rolled out twin-wheeled electric scooters, such as V2, V3 and V5 and two wheel self-balancing electric scooters, such as V9, U3, and K5 etc. to erase such impression that "it seems fun, but it is too difficult and is not for me". Compared with FOSJOAS electric unicycle, the later models are more stable and more suitable for beginners. Typically, these two-wheeled intelligent scooters are applied to some large warehouses or other places improving their working efficiency.