Choosing gift for parents? FOSJOAS electric self-balancing scooter help you out.
Source:Fosjoas begin Time: 2016-05-24
Buying a gift for mom and dad can be a chore. After all, you've been exchanging gift with them for years, and nothing's going to top your elementary school handiwork in their eyes. Fortunately, there are a few simple things you can do to hone in on the perfect gift no matter who the recipient might be. FOSJOAS electric scooter helps you out with diverse self-balancing electric scooter from single-wheeled electric scooter, twin-wheeled electric scooter to 2 wheel self-balancing electric scooter.
Many senior citizens try many ways of body exercising including square dances or shadow boxing, however, not all the old-aged people like those kinds of exercise and they may tend to have some in-housed activities like calligraphy or playing chess. Therefore, some senior aged people need some chances of out-door activities and riding FOSJOAS electric scooter, especially the K3 and U1 sitting posture self-balancing scooters are good choices.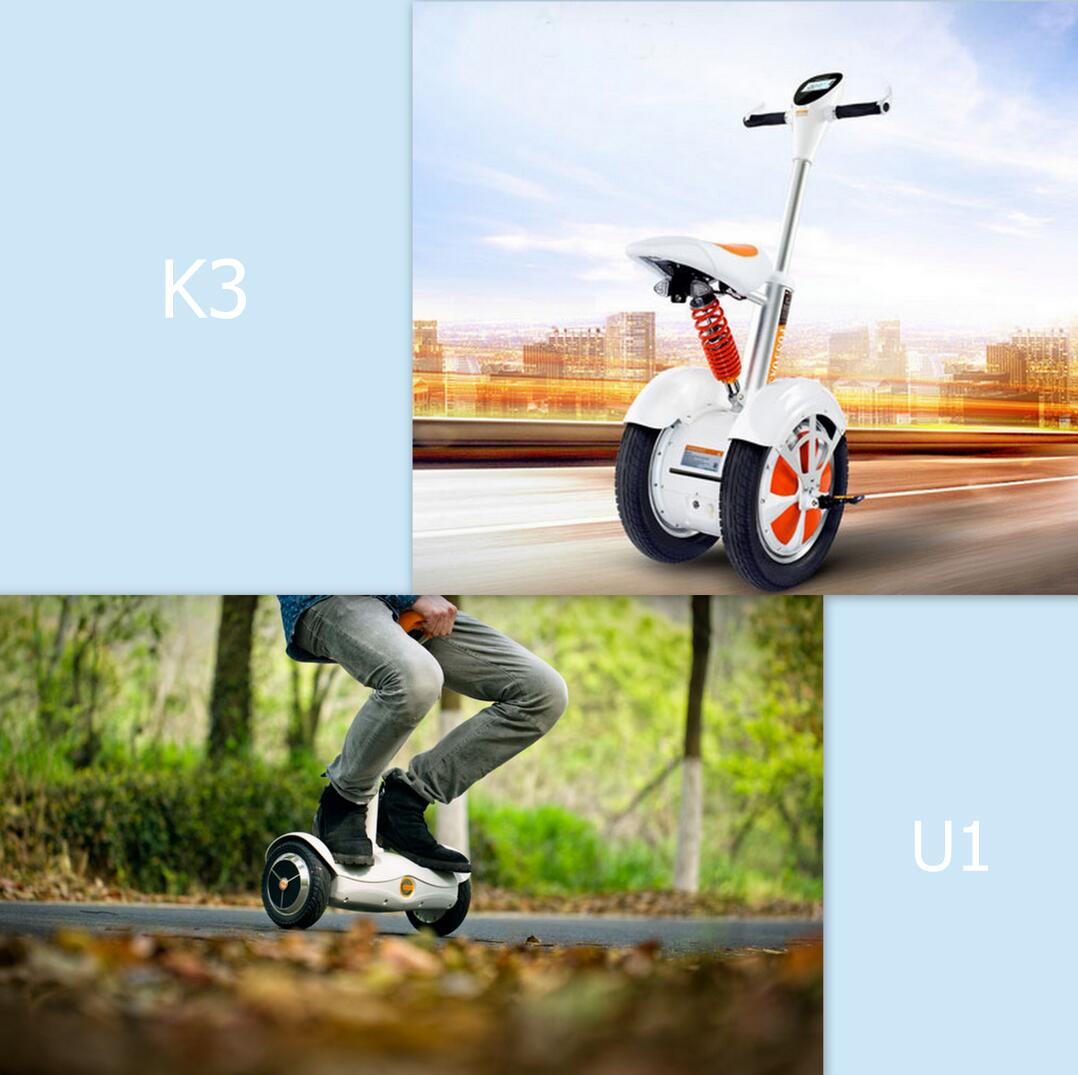 Riding FOSJOAS is beneficial to the health of senior citizens in many aspects. Firstly, the K3 and U1 2-wheeled electric scooters are easy-to-ride, and they do not need to worry about balance keeping or fast speed and they are also equipped with four-fold protection systems. Since the safety is guaranteed, riding FOSJOAS can become a good way of doing morning exercises and doing outdoor activities, especially for old people who always stay in house and seldom go out.
Our parents love the feeling of riding in sunlight. It is a good time when they enjoy their later life and leisure time. The old couple can rider electric self-balancing scooter together for a short trip, and they do not need to worry about their inability to move freely since FOSJOAS two-wheeled self-balancing electric unicycle will help them go wherever they want. The old couple can ride FOSJOAS together for a short trip which is surely to enrich their twilight years.