How Could Beginner Control Fosjoas V3 Twin-Wheeled Self-Balancing Scooter Smoothly?
Source:Fosjoas begin Time: 2016-06-07
Nowadays, weaving on busy streets and shuttling among crowds is quite popular among young and active boys and girls. They are always changing their tools, from small scooter to skateboard. Now, they have a new one, which is Fosjoas V3 twin-wheeled electric self-balancing unicycle. As long as young people have a try on it, they can't leave it any more. Different from other tools, Fosjoas V3 twin-wheeled self-balancing scooter is quite easy to learn. However, there are still many tips that should be born in mind by every beginner.
The main reason that why Fosjoas V3 twin-wheeled electric scooter is so easy to control is because it is based on aviation attitude control, fuzzy software algorithm and gyro system to keep itself balanced, which paves the way for all controls being realized by body inclination. In the meantime, Fosjoas intelligent chip escorts riders' trip with thorough safety protection and real-time monitoring of the motor, as well as facilitates operation with the turning and climbing balance adjustment. Meanwhile, the twin-wheeled design is easier for beginners to stand on pedals and keep themselves balanced, which is the very first step. Then, one hand of leaners can be against the wall and two feet try to stand on pedals. After that, learners can slightly lean forward so as to feel speeding up. They must remember that it is "slightly leaning forward", or they may fall down and even be injured.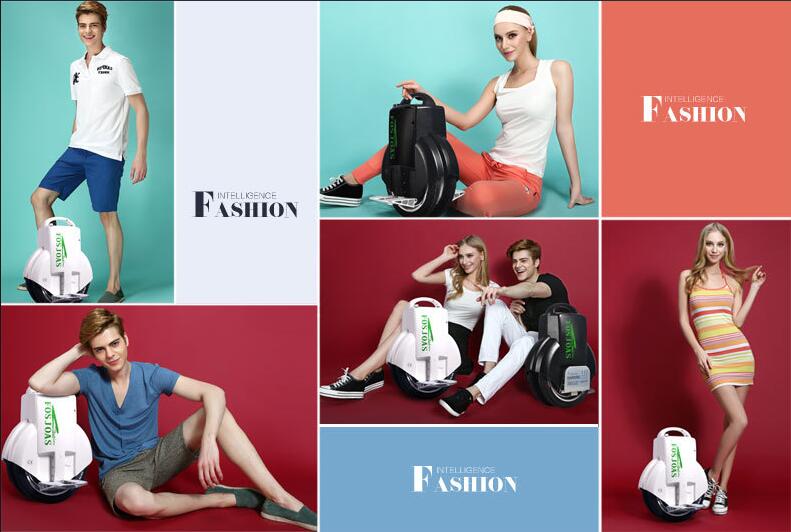 Choosing a suitable battery capacity is also very important. In order to satisfy range requirement of different riders, Fosjoas V3 self-balancing unicycle offers four battery capacities: 130Wh, 170Wh, 260Wh and 340Wh. Leaners can choose one according to their own need. Besides, when climbing, the tilting angle should be controlled within 45 degrees, or the machine motor will stop working and learners may be harmed at this moment. With regular practice, anyone can master it skillfully.