What is My Commuting Transport? Fosjoas K1 Motorized Skateboard
Source:Fosjoas begin Time: 2016-06-18
If I say that I ride a skateboard to go to work every day, maybe, many people can't image that. However, it truly helps me to get rid of being late, especially on Monday morning or rainy or snowy days. Everyone has to acknowledge that congested traffic is really a problem nowadays. Since I change my commuting transport from private car to a skateboard, a cheap self balance wheel scooter, my problem has gone. Nonetheless, my skateboard is not an ordinary one. It is Fosjoas K1 motorized skateboard and belongs to intelligent electric scooters.
In the very beginning, I bought Fosjoas K1 electric skateboard for weaving on streets after work, because I am a loyal skateboarding fan. However, Fosjoas K1 electric skateboard is totally different from my previous ones. On the one hand, it is powered by imported lithium-ion battery. In other words, it doesn't rely on physical strength any more. On the other hand, the adopted advanced technologies make Fosjoas K1 electric skateboard distinguish my intentions just according to my body gravity. For example, if I turn my body to left, it will turn left automatically, while it will speed up if I lean forward. It is amazing. More importantly, its maximum speed gets to 18km/h.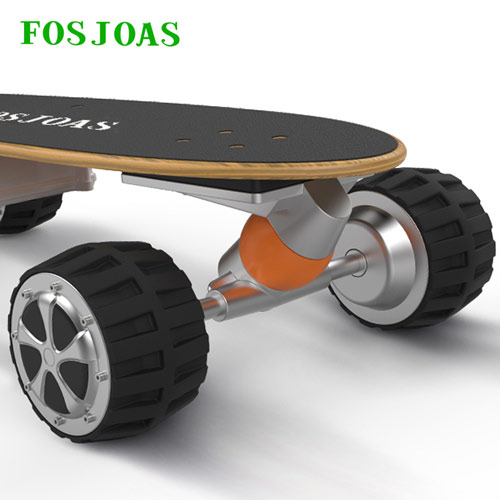 Because of above reasons, I have decided to have a try on riding it to company several weeks ago. It was a busy Monday morning and I got up as usual. It was just a whim. I picked up Fosjoas K1 cheap electric skateboard and went out of house. I rode it on sidewalk and went through crowds smoothly. The distance between my house and company is just 5km. The main reason why I had to spend so much time on the way was because of terrible traffic jam, except for that Monday morning. I arrived at company 40 minutes earlier than usual and it has become my commuting transport from that day.