If People Own Fosjoas K5 2-Wheeled Electric Scooter, They Can't Help Going Out on Weekends
Source:Fosjoas begin Time: 2016-06-25
Many people stay at home on weekends and the common excuse is difficult travel. Actually, what they need is a reason of going out of house. Maybe, a tool that can take people to anywhere and anytime is the best way of attracting people to go out. Such a tool does exist and it is Fosjoas K5 2-wheeled electric scooter. Its perfect appearance, smooth riding and powerful range make it the best reason to start a journey.
Two aspects decide a smooth travel. One is to avoid traffic jam and to weave through crowds freely. The other one is unlimited range. Fosjoas K5 standing up electric scooter made it. It owns very small figure and adopts very succinct scooter body design. Meanwhile, the adopted lithium-ion battery makes riding very easy. It doesn't need physical strength to for people to ride. Then, it can freely weave among vehicles and crowds. Therefore, it can avoid traffic jam and take riders to the destination on time. Different from many other electric scooters, Fosjoas K5 standing up electric scooter's battery is replaceable. That is to say, once the battery is out of power, it can be replaced by a full one.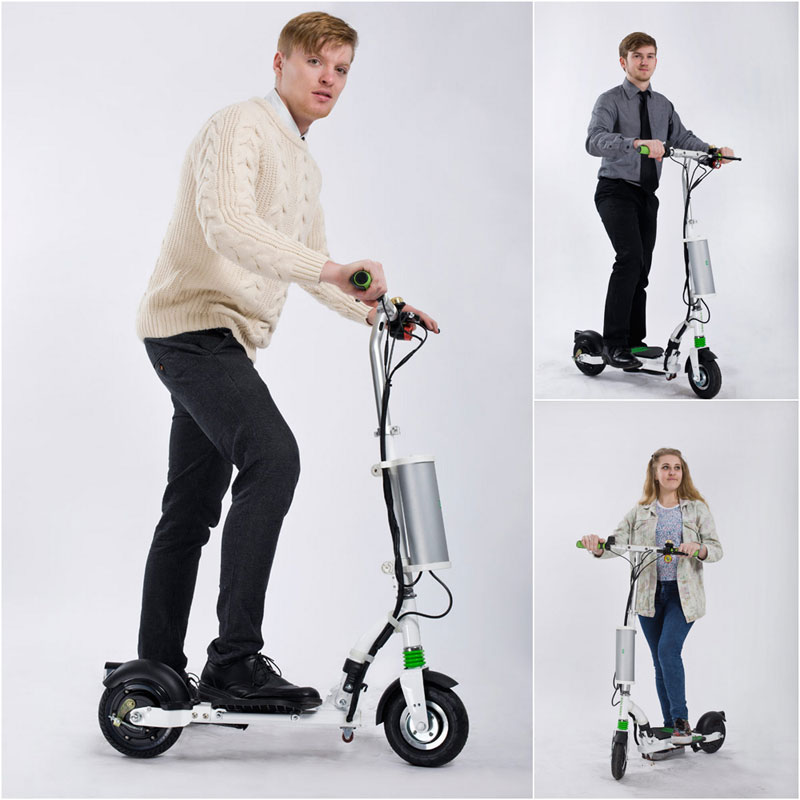 Now that Fosjoas K5 two wheeled electric scooter can take people to any place they want, people won't just stay at home on weekends anymore. On weekends, people can go camping with some friends by riding Fosjoas K5 scooter. They can carry tent and spend one night there. That will be an excellent experience. People also can ride Fosjoas K5 2 wheel electric scooter to downtown and to enjoy delicious food, watch a movie or even go shopping there. Gradually, friends' party is much more frequent than before, too. All of above are benefited from Fosjoas K5. It makes weekends very colorful.