Fosjoas V6, a Must Have one wheel electric unicycle
Source:fosjoas begin Time: 2015-03-27
Abstract: Being the only model of single-wheeled electric self-balancing scooter in Fosjoas family, Fosjoas V6 features its super agile maneuverability. You can wheel it anytime, anywhere, at will.
Fosjoas now has a range a four models of electric unicycles. The reason why Fosjoas V6 is unique is that it is the only single-wheeled one among the four models. The Fosjoas products are based on a revolutionary concept that the movement of the wheel is controlled by rider's body inclination. With the advancement of gyro technology and Lithium battery, Fosjoas is small in size and agile in motion. It's a must have gadget whether you want it for fun, or for commute. Commuters can scoot the Fosjoas V6 one wheel electric unicycle to work without worrying traffic jams. Students can cruise their way to class.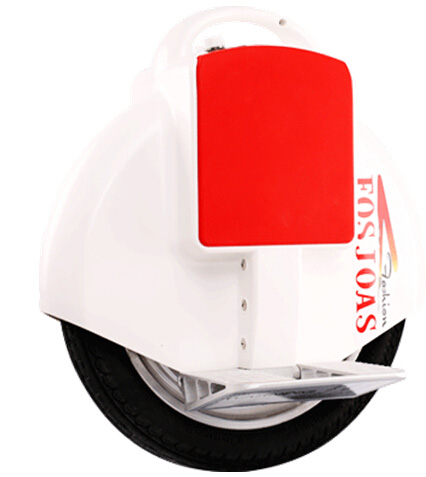 Based on the top-nudge gyro technology, Fosjoas V6 electric self-balancing unicycle is easy to master costing little of your effort. You just have to lean forward to go forward, lean backward to go backward or to stop. The inbuilt gyro system is so sensitive to your tilting inclination that you are almost standing straight on the wheel. The user is in complete control. Due to the single-wheel design, Fosjoas V6 is extremely agile when rolling. Once you master it, the maneuverability excels than other models such as V5 and V3 which are twin-wheeled designed for the purpose to achieve more stability.
The Fosjoas V6 can cope with different terrains from pavement to lawn. Roads, walkways and paths are mostly fine, as long as you look for the dips in the kerb to go from pavement to road and back. However, rolling on roads that cars use is not suggested due to safety concern. Also fine are sandy tracks, stony paths, very light gravel (not deep), middling rain, puddles up to about 3 cm, and short grass. Forest paths should be OK, assuming the slopes and camber aren't too bad, and you should be able to make slow but steady progress up and down any grassy hills you encounter.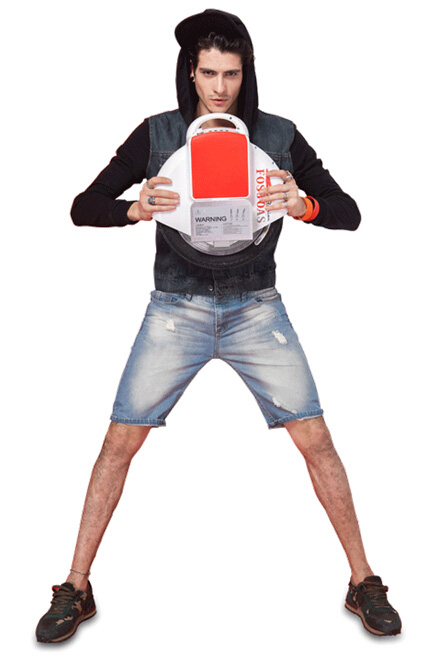 Two wheels can achieve an improved stability. So it's a good choice for those who are not confident with their balancing abilities. However, if you have good balance or want to challenge yourself, you definitely have to try Fosjoas V6 electric self-balancing unicycle . Though it may cost more time to get proficient, it do worth your effort.
Fosjoas V6 can be charged super-fast. For a single charge, riders can go for an average of 10 kilometres which is pretty enough for short distance travel. The foldable feature of Fosjoas V6 one wheel electric unicycle also makes it to be easily carried around and stowed away in a small compartment. It's a perfect alternative to cars, motorbikes and other fuel dependent machines.