Fosjoas U3 Intelligent Self-Balancing Electric Scooter Gives Me an Unforgettable Lavender Journey
Source:Fosjoas begin Time: 2016-06-29
Finally, my long-anticipated lavender blossom is coming and I can start my 10-ten annual vacation. I booked hotel online and set out with my Fosjoas U3 intelligent two wheel electric scooter unicycle. My destination is the world famous lavender paradise-Provence in France. Maybe, many people are curious about why I take my Fosjoas U3 intelligent self-balancing electric scooter. After I tell you my travel experience, you will know the importance of Fosjoas U3 scooter.
My purpose of this journey is to relax myself from my high-intensity translation work, to enjoy the fragrance of violet lavenders and to take many beautiful photos. All of them are realized successfully. My hotel is a little far from that land of elegant lavenders, so I need to take bus. Fortunately, I can easily take Fosjoas U3 two wheel self-balancing electric scooter in the bus. When a huge land of violet lavenders appears in my eyes, I know that the toilsome ten-thousand-mile is worthy. The sky is so blue, the cloud is so white and the air is so fresh. It seems as if this lavender land is never disturbed by the outside world. There are many soils and weeds on the lanes between lavenders, but Fosjoas U3 electric scooter is able to run on roads smoothly.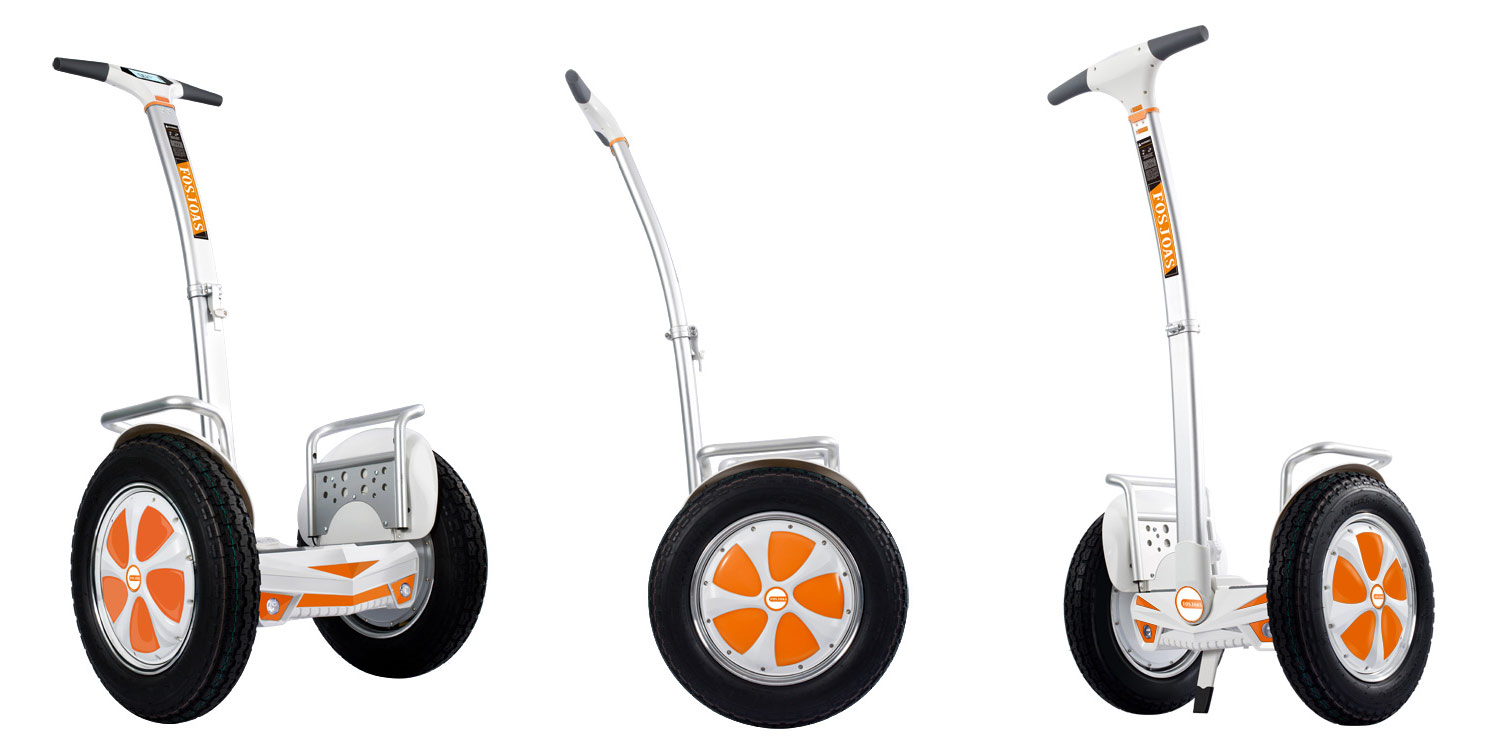 The main reason why I take Fosjoas U3 two-wheeled unicycle electric with me is because it is equipped 680Wh lithium-ion battery. Therefore, it offers me long enough range to appreciate lavenders. In fact, I spend the whole afternoon is the lavender paradise and take a lot of beautiful photos. The lavenders under sunset have become the most unforgettable memory in my mind. The following days will be spent in this quiet and charming town. I really love lavenders, people, sky, cloud and air here. If you come here, don't forget to take Fosjoas U3 scooter.