Fosjoas V3 Twin-Wheeled Electric Scooter Gives Annie More Makeup Time in the Morning
Source:Fosjoas begin Time: 2016-06-30
Every girl has a pursuit of beauty. However, a set of makeup flow asks for almost one hour. It is why most of girls complain that they have no time to make up on workdays. After all, they have to get up early and fight with traffic jam so as to work on time. Since some girls start to ride Fosjoas V3 two wheel self balancing scooter, they have enough time for makeup. The following will take Annie, a 27-year-old white-collar worker, for example.
Annie comes from a wealthy family and works in a foreign-owned enterprise after graduation. Her parents gave her a car since the first day that she started to work. She lives in downtown and she must fight with traffic jam all the way so as to get to company on time, which cost her one hour and a half in the morning. She often complained that she had no makeup time unless she got up very early. Nevertheless, the sleeping time is also very important for girls. In recent, Annie changes a lot. She has rosy cheeks every day and her secret is Fosjoas V3 electric scooter. Now, it just takes her 30 minutes to get company, because the small figure and high riding efficiency of Fosjoas V3 electric scooter can take Annie weave on road quickly and smoothly. She won't be stopped by traffic jam anymore.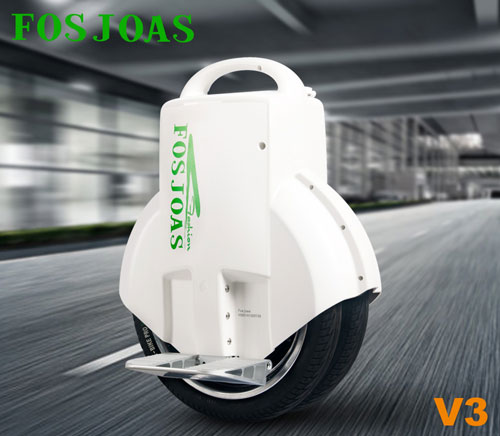 It seems as if Annie is full of energy all day long. On the one hand, Fosjoas V3 electric scooter saves her a lot time, which can be used as sleeping time and make-up time. On the other hand, beautiful look always gives her good mood. As long as you are willing to have a try on Fosjoas v3 self-balancing electric unicycle, you will be attracted by its cute appearance, magical control skills and comfortable and smooth riding experience.