Fosjoas V6, a Must Have one wheel electric unicycle
Source:fosjoas begin Time: 2015-04-01
Abstract: Fosjoas V8 features an upgraded injury precaution system and improved riding stability. The rugged design plus high battery capacity enable Fosjoas V8 electric unicycle to handle rough terrains and commute distance with ease.
The brand new Fosjoas V8 is a gyro-stabilized electric unicycle featuring its two adjacent wheels. The dual-wheel design greatly increases the riding stability and thus can save your learning time.
Fosjoas V8 is equipped with an upgraded controlling system and a highest-quality battery. The battery features 1,800 recharge times, 3.8 times life expectancy and 2.9 times duration of ordinary lithium batteries. There are 130Wh and 170Wh battery capacities to choose and one single charge can cover a distance of 6-7 miles.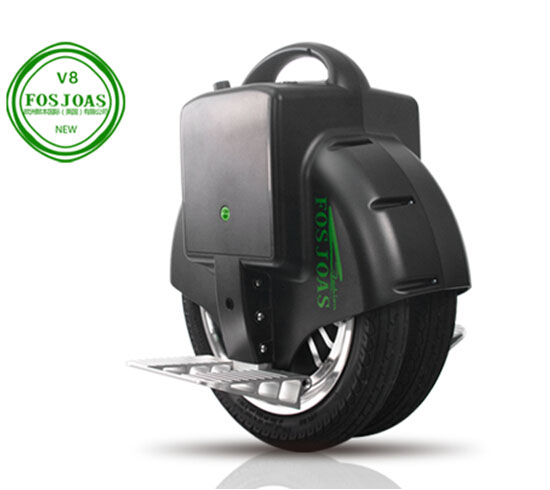 Fosjoas V8 is safely designed. Its smart control system anticipates your every move and guarantees your safe travel. When Fosjoas V8 electric self-balancing unicycle tilts at over 45 degree sideways, the control system will activate tilting protection. The motor will stall immediately to prevent injuries. Fosjoas V8 sets a maximum speed. When speed exceeds 12km/h, the front end of the foot platform will rise gradually and when the speed exceeds 16km/h, the foot platform will stop you inclining further to accelerate. When power level falls lower than 15%, all four lights will blink and the buzzer will beep. The front end of the pedal will rise to force you to decelerate and eventually stop.
At 13kg the Fosjoas V8 self-balancing scooters is designed to be lightweight and compact. You can bring it into buses, subway trains, offices, classrooms and restaurants. The carrying handle is convenient for you to quickly pick up when you get on buses or get to a flight of stairs. With the foot pedals folded up, it takes up no more space than a briefcase when you stow it in your car or home.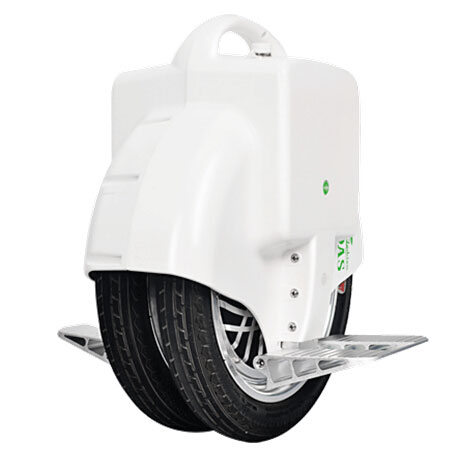 Fosjoas is obviously environmentally friendly. Riders can scoot to their workplace on Fosjoas V8. This reduces gas costs, pollution, and traffic. You can scoot it on different urban terrains such as pavements so as to avoid traffic jams.
With an improved riding experience, Fosjoas V8 self balancing electric scooter can be quite an alternative to your commute vehicles.