Fosjoas U1 Mini Electric Scooter is Both a Plaything and a Transport
Source:Fosjoas begin Time: 2016-07-12
Fosjoas U1 mini electric unicycle is a great success on the basis of advanced science and technology. As its name implies, the very first impression on Fosjoas U1 mini electric scooter is little figure, which paves the way for passing through many small spaces and corridors. Besides cute and exquisite appearance, Fosjoas U1 mini electric scooter also gives riders very magical riding modes.
On the one hand, controlling Fosjoas U1 mini electric scooter relies on body inclination. In other words, the built-in intelligent systems of Fosjoas U1 mini electric scooter can calculate riders' intention according to their body gravity and conduct corresponding movements. For example, if a rider leans forward during riding, Fosjoas U1 mini electric scooter knows that he or she wants to speed up and it will accelerate automatically. Therefore, many people love to play with Fosjoas U1 mini electric scooter and it has become their plaything.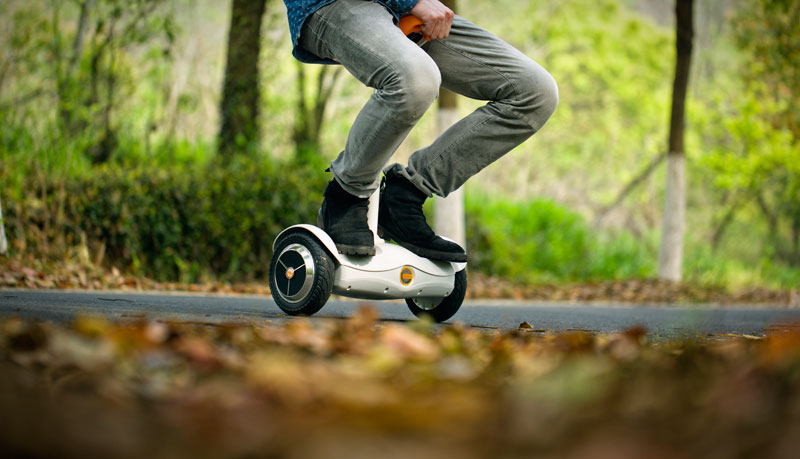 Easy control proves that Fosjoas U1 mini self-balancing scooter offers relaxing riding. In addition, it is equipped with an adjustable saddle. That is to say, riders can ride it by both standing-posture riding mode and sitting-posture riding mode. Different modes have different view and riding experience. In the meantime, Fosjoas U1 self-balancing scooter is powered by lithium-ion battery and it won't discharge any harmful exhaust during running process. Thus, it is an environmental-friendly travel transport, which not only greens the living environment, but also remits traffic jam and facilitates people's life.
All in all, Fosjoas U1 two wheel self balancing scooter is a funny plaything. It brings happiness to people and makes them love life more. It is also a great travel transport. The comfortable riding experience, low power consumption, rich riding modes and environmental protection of Fosjoas U1 electric scooter far surpasses that of other travel transports. It makes life much better.