A Fosjoas K5 2-Wheeled Electric Scooter and a Cell Phone Give You a Wonderful Journey
Source:Fosjoas begin Time: 2016-07-14
The meaning of journey is to release pressure from life and enjoy the beautiful scenery along the road. However, many people complain that their journey is short of a suitable transport. More importantly, they always try to find a place to charge the cell phone, digital camera or other equipment on the way. What if there is a transport that offers unlimited range and gives power supply for carried electronic devices anytime and anywhere. In fact, such a transport does exist and its name is Fosjoas K5 2-wheeled balancing electric unicycle. Believe me that a Fosjoas K5 2-wheeled electric scooter and a cell phone will give you a wonderful journey.
The power of Fosjoas K5 electric scooter comes from advanced lithium-ion battery. Meanwhile, its battery is replaceable. In the course of riding, if the battery runs out, it can be replaced with another one. Then, you can take enough spare batteries in accordance with the distance of journey. Meanwhile, Fosjoas K5 electric scooter is equipped with a high-efficiency connector, which is convenient to charge the cell phone, digital camera or computer during the journey. Nowadays, the function of cell phone is very rich. It can be used to take photos, record a video and connect with friends. It seems as if a Fosjoas K5 electric scooter and a cell phone is able to satisfy all needs in your journey.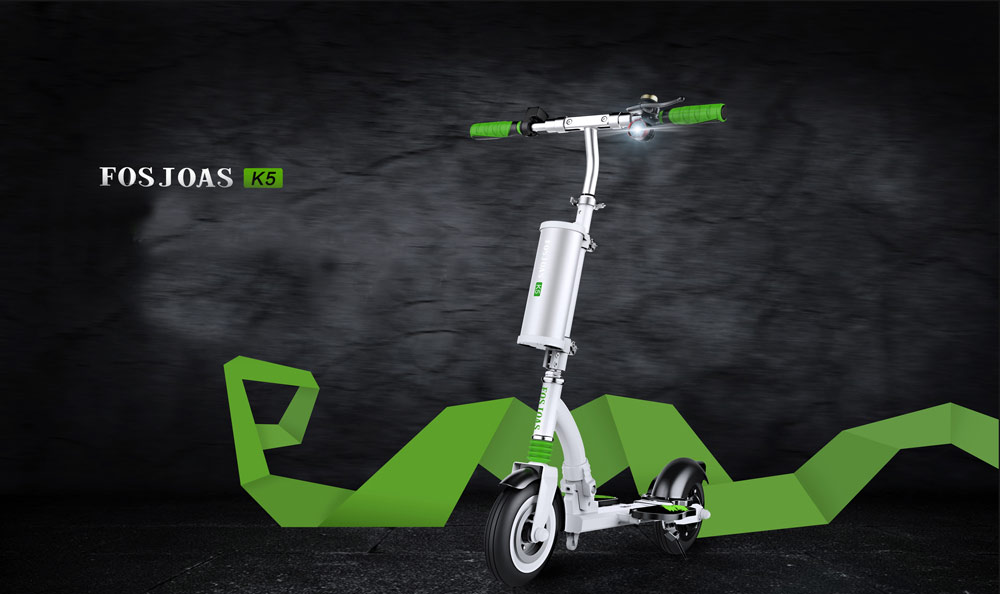 In addition, Fosjoas K5 intelligent self balancing scooter uk enjoys many other excellent advantages. The triple fold system makes Fosjoas K5 2 wheel electric scooter freely enter any small spaces, like elevator, subway, public bus, office and trunk. The equipped brake auxiliary system, which can increase the brake intensity so as to shorten the brake distance. The exclusively-designed APP can check the real-time state of Fosjoas K5 standing up electric scooter. If you hope for a relaxing journey, Fosjoas K5 must be your best choice.