Fosjoas V3 electric self-balancing unicycle, Born to Roll
Source:fosjoas begin Time: 2015-04-03
Abstract: Fosjoas V3 is a self-balance unicycle that features multiple functions. This smart device is very powerful and is committed to your rolling fun and to helping you escape from the urban traffic.
Electric self-balance scooter is an immediate success since it was first created just a couple of years ago. Fosjoas is such an electric scooter brand that dedicates to bringing the best riding experience to self-balance gadget lovers. Fosjoas V3 is a newly released model that features its marvelous maneuverability and stylish design.
The dual-wheel Fosjoas V3 is a perfect display of concise philosophy. The chassis is beautifully simple that one can only a charge port and a switch button on it. Simple as the chassis is, the casing is made with best-quality materials. The leg pads on both sides is made from silicone, which is textured and resilient and can protect rider's calves from getting bruised. The polymer nano-plastic case is light and has great durability. Good design coupled with high-tech casing materials makes Fosjoas V3 an optimal choice for self-balance scooter lovers.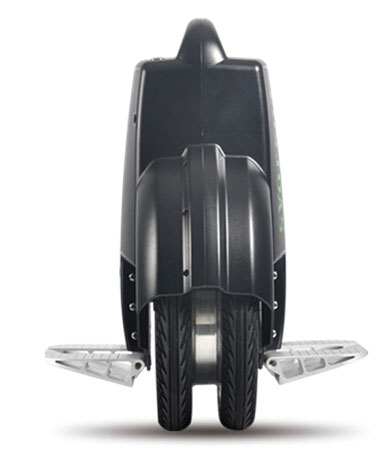 The inner parts of Fosjoas also boast of top-notch technology. The V3 model is equipped with an energy-efficient motor that operates almost silently. It's powered by a Japan-made high-capacity Li-ion battery which is non-flammable and non-explosive and provides reliable high performance and safety. The range is impressive in that a single charge can let an adult travel for a distance of 6-7 miles. The gyro sensors and accelerometers are also upgraded so as to make controlling of the device more natural and precise.
The Fosjoas V3 is unique in steering style. It literally has no steering handle meaning that you drive it hands-free. It's a bit like a unicycle but you don't have to pedal the wheel. All you have to do is to stand on the pedals and lean your body to control your direction and speed. Fosjoas V3 is an ordained best-seller since its debut, thanks to its stylish design and preeminent performance.
Compared to traditional means of transportation, Fosjoas V3 is way more convenient and easier to get proficiently control. What's more, it's eco-friendly and portable. You can carry it everywhere without worrying about it getting lost or stolen. Fosjoas V3, as an electric self-balance unicycle , meet the expectations of all fans, no matter you want to use it to commute, to play or for workout purpose.