Fosjoas self balancing unicycle, An Awesome Experience
Source:fosjoas begin Time: 2015-04-06
Abstract: Fosjoas is one of the major brands of self-balancing electric unicycles. It's smart with multifunction and can make your commute to work fun and with less effort.
The Fosjoas, as a leading brand of self-balancing electric unicycles , is becoming more and more poplar around the world especially among the young and the young at heart. The Fosjoas uses a gyroscope and attitude control stabilization to stay upright on its wheel without any other supports. With one foot either side of the wheel, one simply stands up straight and lean forward to move forward, lean back to slow down or go backwards and lean sideways to steer. It's a novel personal transporter that efficiently cuts down your walking time.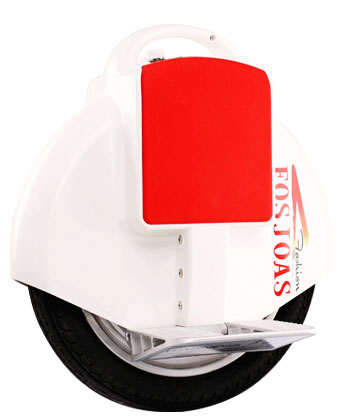 Are you fascinated by the Fosjoas when you see people gliding them along sidewalks? Unlike a skateboard or a normal unicycle, the rider on Fosjoas doesn't have to pedal the wheel but to stand still. So the rider looks pretty cool on the wheel and it looks like the rider is literally floating. Anyone who sees this novel device would want to have a try for him/her self.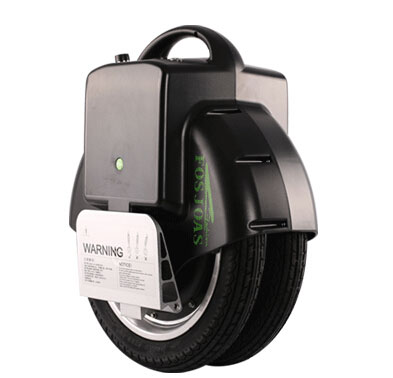 Currently, Fosjoas offers four models, namely Fosjoas V3, V5, V6 and V8. Each model has its own features that one has to experience the nuance in person. However, one of the most obvious differences is that Fosjoas V6 is single wheeled while the other three models are all twin-wheeled in a way that the two wheels are placed adjacently to each other so as to add riding stability for those who may find it hard to keep balanced. Other differences are mainly in interior parts such as the controlling system and precaution system that only by foot-on riding can one experience the nuance.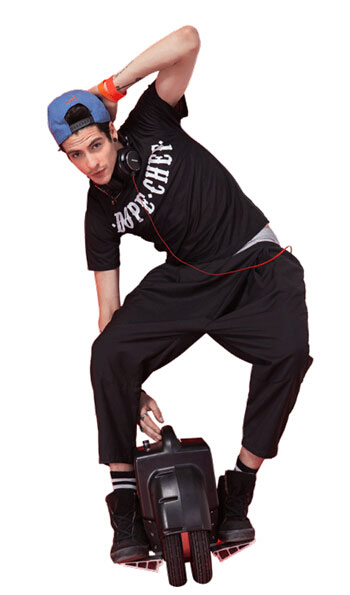 You may worry about Fosjoas's safety concerns as there's no handlebar and one may easily fall. Actually, Fosjoas is self-balancing with its built-in gyro. Riders can easily master the steering without costing much learning effort. Nevertheless, Fosjoas is geared with a really intelligent chip to guarantee rider's safety. To prevent the harm when riding too fast, Fosjoas limits the maximum speed. When the speed is over 12Km/h, the front of the pedal will rise slowly. When the speed is approaching 16km/h, the front of the pedal will rise up. You will not be able to speed up by leaning the body. As soon as the speed drop off, the front of the pedal will reduce the angle of the lift. When Fosjoas tilts to over 45 degree sideways, e.g. When Fosjoas turns over, the control system will activate tilting protection. The motor will stall immediately to prevent injuries. Fosjoas is perfect alternative to traditional transportation vehicles. Now you can stand on Fosjoas to work in style!