Fosjoas K5 2-Wheeled Electric Scooter Takes Me to Watch the Blockbuster in Recent
Source:Fosjoas begin Time: 2016-07-23
Today is another normal Sunday and I don't have any date at all. I get up very late and have brunch at home. I feel a little boring. Frankly speaking, I don't want to go out. The traffic on weekends must be very congested and the parking lot is very tense. However, staying at home is too boring. Suddenly, I think up of my Fosjoas K5 2-wheeled electric scooter that is folded into a small figure and lies beside the sofa. Why not ride Fosjoas K5 2-wheeled self balancing scooter uk to watch a movie? In recent, a blockbuster is on show.
Without any hesitation, I change my clothes and unfold my Fosjoas K5 electric scooter. I deicide to go to the nearest cinema from my house. Usually, it takes me 15 minutes to drive car there, but it needs more time even if it is Saturday or Sunday. On the way, there are so many cars and they become long troops. Compared with cars, my Fosjoas K5 electric scooter can freely weave among them. In the eyes of drivers in the cars, they are quite envious of me. About 20 minutes later, I get to cinema smoothly and buy a ticket there.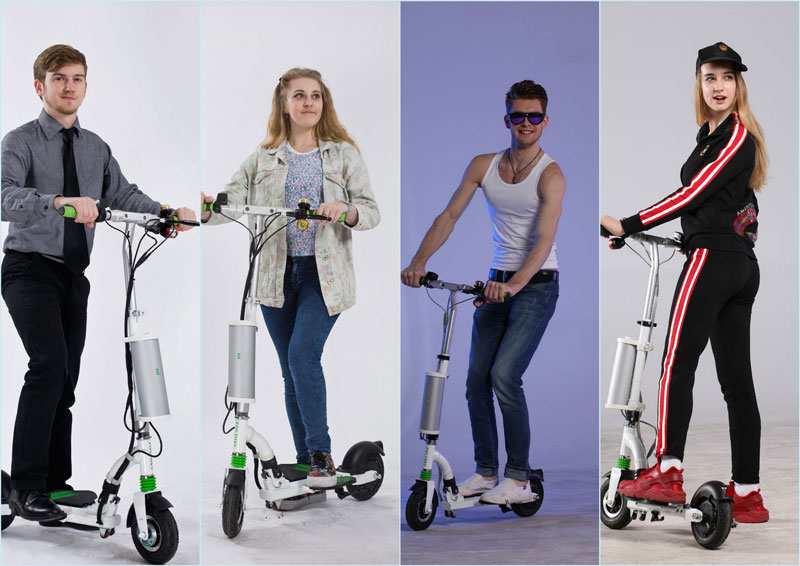 Maybe, you are quite curious about where I can put my Fosjoas K5 intelligent electric self-balancing unicycle. I fold it into a very small figure like it is at home. The reason why Fosjoas K5 scooter can be folded conveniently is because it is equipped with a triple fold system, which saves a lot storage space and can be take into many places. Then, I put it under the seat easily. During the movie, my cell phone almost runs out, but I don't worry at all. Fosjoas K5 has a USB connector, which can charge my cell phone anytime and anywhere. I really love my Fosjoas K5 intelligent electric scooter.