Wide Applications of Fosjoas Single-Wheeled Electric Scooter
Source:Fosjoas begin Time: 2016-07-28
Fosjoas offers several series of electric one wheel scooters, such as two-wheeled scooter, twin-wheeled scooter, single-wheeled scooter or motorized skateboard and so on. Among them, the smallest and the lightest scooter is Fosjoas V6 electric unicycle. At the same time, it is also one of the most flexible and convenient scooters. What Fosjoas V6 electric unicycle can do for people? The following is going to unveil its wide applications.
Fosjoas electric unicycle is suitable for all people no matter what age, gender and career they are. First of all, Fosjoas V6 electric unicycle is an excellent commuting transport, which can be used by common office workers or students. The small figure of Fosjoas V6 electric unicycle takes riders to pass through congested traffic smoothly and thus bring peoples people to destination much faster. In the meantime, just a corner can park Fosjoas V6 electric unicycle. For example, when a person rides Fosjoas V6 electric unicycle to get to office, he or she can put Fosjoas V6 electric unicycle under desk easily.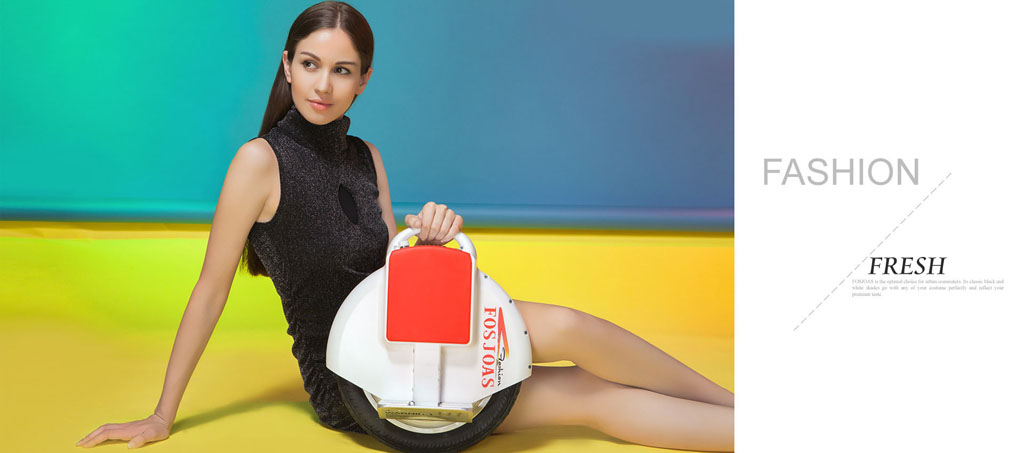 Meanwhile, Fosjoas V6 single-wheeled electric scooter is also a perfect exercise equipment. It can help people to lose weight or keep health. Compared with other Fosjoas electric scooters, it needs much better balance capability to ride Fosjoas single-wheeled electric scooter. During riding process, riders need to change the body gravity so as to realize different controls. Then, the four limbs, waist, backbone and whole muscles have been exercised. Gradually, the extra fat will be consumed so as to reach the goal of losing weight. Now that it is helpful to lose weight, it also can exercise body. Even if the elderly can ride it, too.
In addition, Fosjoas V6 one-wheel electric scooter is also a great plaything in leisure time. Boys and girls love to ride Fosjoas V6 electric scooter and weave in streets freely, which can satisfy their inner passion.