Fosjoas Intelligent Self-Balancing Electric Scooter is the Best Gift Choice for Important People
Source:Fosjoas begin Time: 2016-08-01
Giving a gift to important people is frequently seen in daily life. However, a lot of people are troubled by how to select a suitable gift. It will be perfect if the gift enjoys great practicability. For example, Fosjoas intelligent self-balancing one wheel electric scooter is a good gift choice, which not only can cover many travels, but also can be an excellent plaything. Under Fosjoas, there are many scooter types. How can people select a suitable type of Fosjoas electric scooter? The following will give several useful suggestions.
Age is one of important criteria. When it comes to little kids, Fosjoas U1 mini electric scooter and Fosjoas K1 motorized skateboard are good choices. Generally speaking, gift for kids had better be an interesting plaything. Fosjoas U1 mini electric scooter owns small figure and an adjustable saddle, which paves the way for kids to control it easily. Fosjoas K1 motorized skateboard is undoubtedly a perfect plaything. Kids can stand on its board and freely weave on road. More importantly, parents won't worry about kids' safety.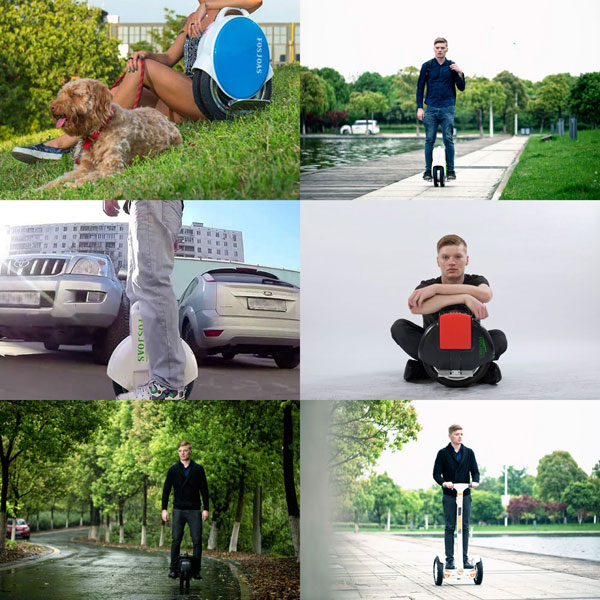 Speaking of adults, they have to fight with traffic jam in rush hours so as to get to company on time. Whether driving private cars or taking public transports will largely prolong the time on the way because of congested traffic. Comparatively speaking, Fosjoas twin-wheeled electric scooter or Fosjoas electric unicycle is a good idea. The small figure of these two scooter types can effectively avoid traffic jam. At the same time, they won't trouble people to find a parking lot.
As to the elderly people, the high riding safety and comfortable riding experience are very important. Fosjoas K3 sitting-posture electric scooter must be suitable for the elderly. It offers sitting-posture riding mode. The adopted electronic brake system ensures high riding safety. Meanwhile, Fosjoas V9 two wheel self balancing scooter is also a very good choice but it provides standing-posture riding mode.