Can Elder People Ride Fosjoas Intelligent Self-Balancing Electric Scooter?
Source:Fosjoas begin Time: 2016-08-02
Many elder people are reluctant to go out, because they are short of a suitable transport. Riding bicycle is too laborious, while driving private car is too dangerous. When it comes to taking public transportations, like bus and subway, it is too congested, especially in rush hours. Therefore, they need a type of safe transport that offers comfortable riding experience. Among current transport market, Fosjoas intelligent self-balancing scooters are quite suitable for them. However, there are many scooter types under Fosjoas. The following would like to introduce several fitted Fosjoas electric scooters for the elderly.
Fosjoas U1 mini electric scooter comes very first. It is very small and thus very easy to control. More importantly, it offers both sitting-posture and standing-posture riding modes, which benefits from the adopted adjustable saddle. The elder people can put up the saddle to the comfortable position and sit on it. Then, slightly leaning forward can make it move forward automatically.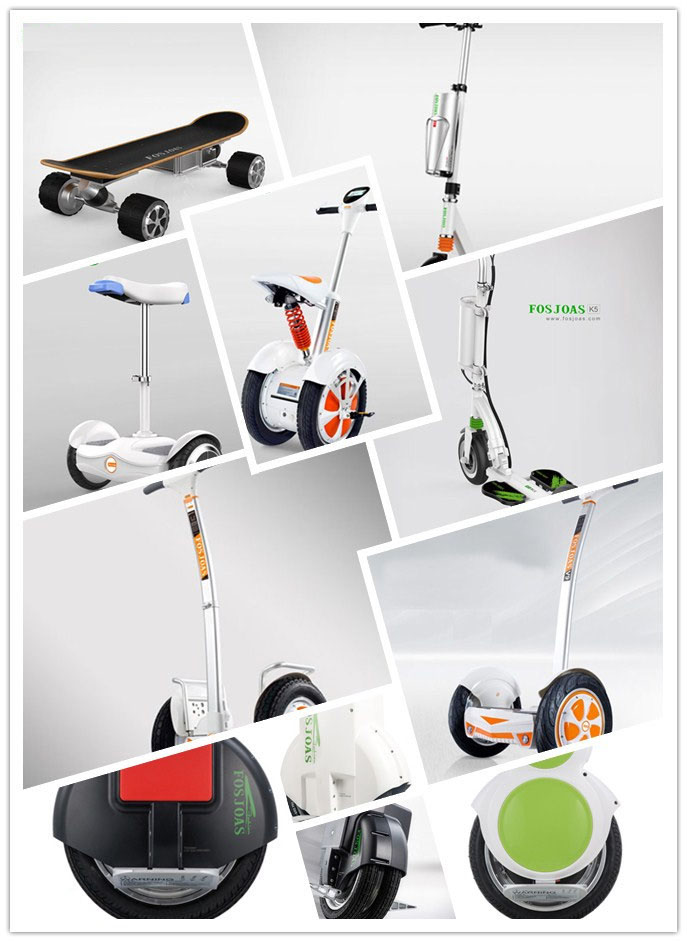 Fosjoas K3 electric scooter is also very fitted for the elderly. On the one hand, the sitting-posture riding mode offers comfortable and stable riding experience. On the other hand, the adopted electronic brake system and automatic steering-sensor system ensure safe riding. Therefore, it is very suitable for the physical features of the elderly.
Fosjoas V9 two-wheeled electric scooter is another one. Two-wheeled design makes sure easy and relaxing riding experience. Meanwhile, it is powered by large capacity of lithium-ion battery and thus offers long range. If the elder people want to have an afternoon or weekend trip, Fosjoas V9 two-wheeled electric scooter is the best choice.
Many elder people love taking exercise and a good tool is very important for them. Among Fosjoas electric scooters, Fosjoas V6 one-wheel scooter is a perfect exercise equipment. During riding course, the whole body, including four limbs, waist, back and neck, can be fully exercised. Gradually, the elder people will become much stronger.