Fosjoas K5 2-Wheeled Electric Scooter Gives You High-Quality Travel
Source:Fosjoas begin Time: 2016-08-22
You have many ways of going out, such as driving a car, taking public transport or riding bicycle. Those travel modes may have such problems as traffic jam, crowded passengers or exhausted body. If you are pursuing high-quality travel, Fosjoas K5 2-wheeled electric unicycle won't disappoint you. The triple folding system, easy parking, unlimited range, high-efficiency USB connector and exclusive APP make Fosjoas K5 2-wheeled electric scooter the best travel transport.
If you hate the congested traffic, Fosjoas K5 standing up electric scooter will avoid it successfully. Its slender figure can take you to weave among crowds and pass through narrow corridors smoothly. You won't be troubled by traffic jam any more. If you fear of finding a parking lot, Fosjoas K5 standing up electric scooter just needs one square meter because of the triple folding system. Therefore, the folded Fosjoas K5 standing up electric scooter can easily be put in trunk, wall corner of your house or office, bus or subway. The modular-designed battery unit makes battery pluggable. In other words, if the battery runs out, it can be replaced with another full battery, which paves the way for unlimited range.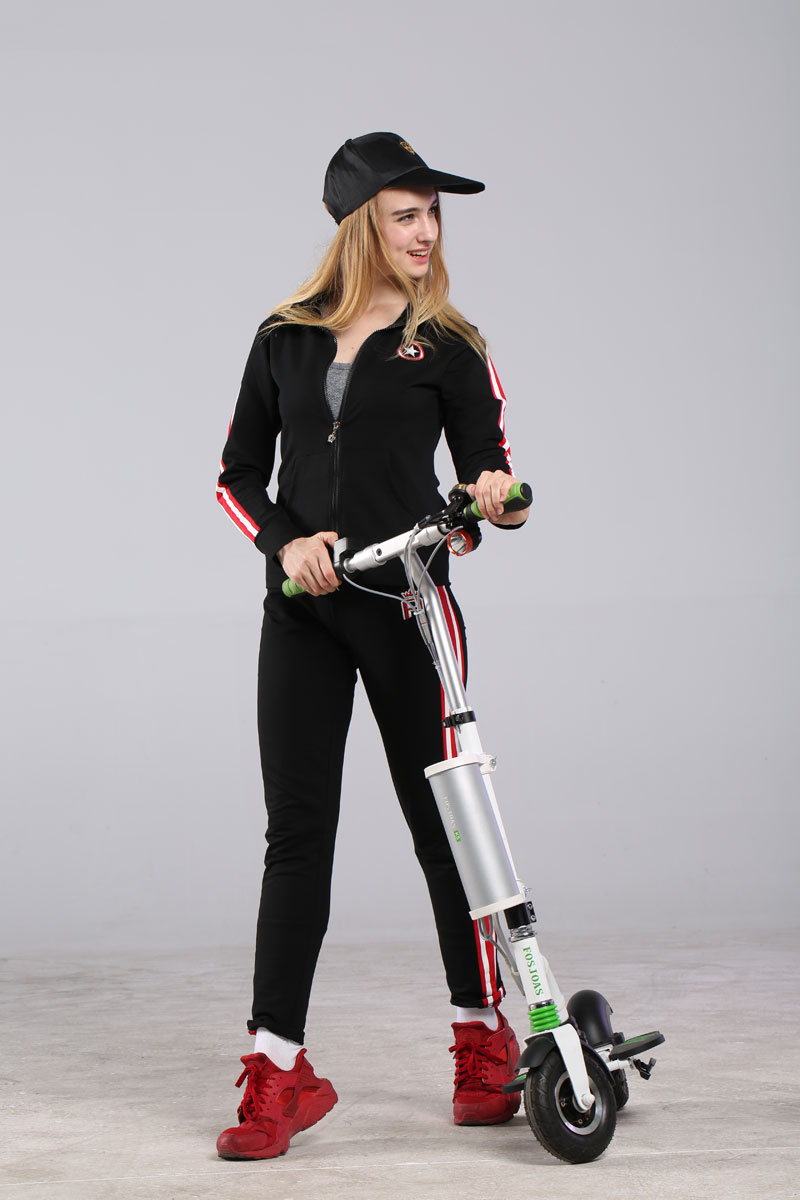 Besides unlimited range, Fosjoas K5 electric scooter adopted front-standing riding mode, which is much humanized and thus won't make you exhausted after long-time riding. During riding, if your cell phone or other electronic devices need power, the high-efficiency USB connect can charge them anywhere and anytime. In addition, Fosjoas K5 self-balancing two wheel electric scooter enjoys very high riding safety. The adopted brake auxiliary system, which can increase the brake strength so as to shorten stopping distance. The striking LED taillight reminds of the back passersby at any time. The exclusive APP developed by Fosjoas is able to check the real-time state, like speed, residual electricity, riding path and mileage, of K5 electric scooter conveniently. The quality of travel has been greatly improved by Fosjoas K5 scooter.