A Cute Elf in Your Bag: Fosjoas V6 Single-Wheeled Electric Scooter
Source:Fosjoas begin Time: 2016-08-25
Have you ever thought that you can put your transport in your backpack? Then, you can ride it to the near subway and put it in your bag. When you get to your station, you can put out it and continue your journey. You can ride it anywhere anytime. Actually, such a transport does exist and its name is Fosjoas V6 self-balancing one wheel electric scooter. Its size is 445*392*163mm and its weight is just 9.7kg. Therefore, it is small enough to put in backpack or is light enough to carry by one hand.
What can such a cute and small Fosjoas V6 electric unicycle do for you? You can use it as your commuting transport, which will make your journey to work relaxingly and smoothly. The adopted aerospace attitude control theory, fuzzy software algorithm and gyroscope system make riding a piece of cake. You can stand on its pedals and slightly lean forward. Then, Fosjoas V6 electric unicycle will move forward automatically. If you incline forward further, the speed will faster and faster until it reaches 18km/h. At the same time, the small figure will take you and quickly weave among crowds. As your whole body, especially four limbs and waist, needs to keep balance or realize all controls. Therefore, Fosjoas V6 electric unicycle can be an exercise equipment.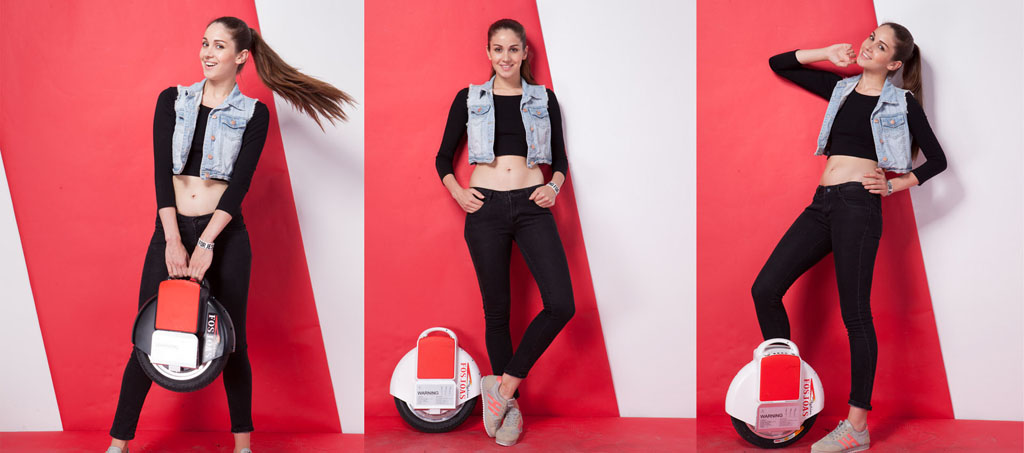 In your daily life, you can ride Fosjoas V6 single-wheeled electric scooter to any destinations. If you are a backpacker, it will be your excellent choice. Your journey will be relaxing and enjoyable. You will see many more beautiful sceneries on your way. All in all, it facilitates your life, makes you love travel and gives a strong body. Whatever age, gender and career you are, you can ride it. It is like a little elf in the bag.